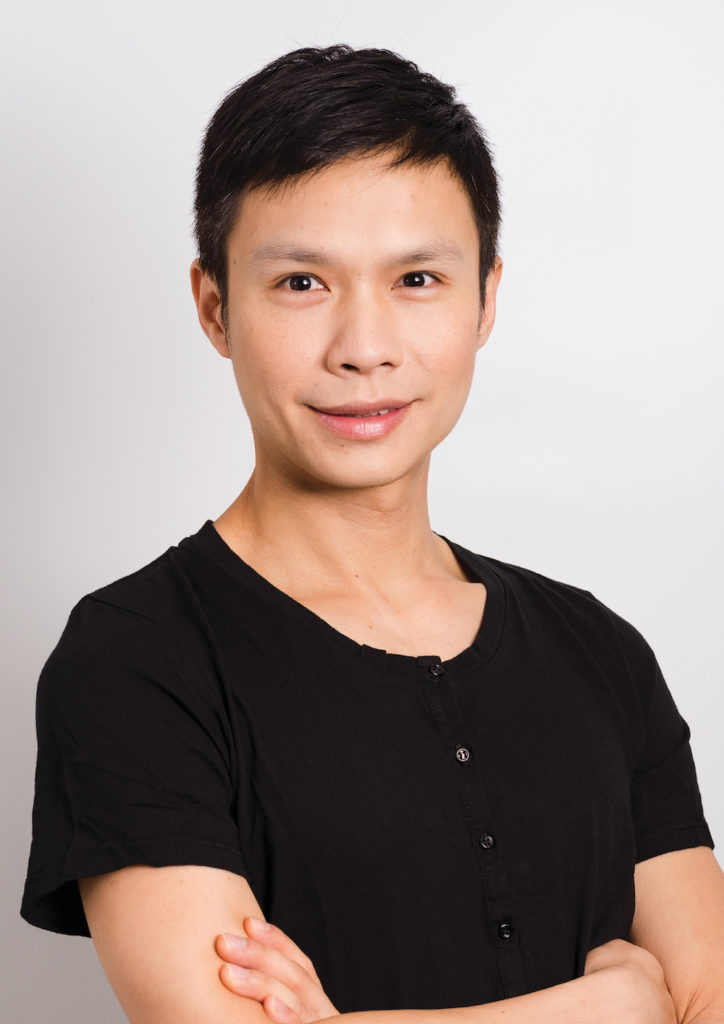 06 Dec

Elvin Beh – 3 specialities, 1 instructor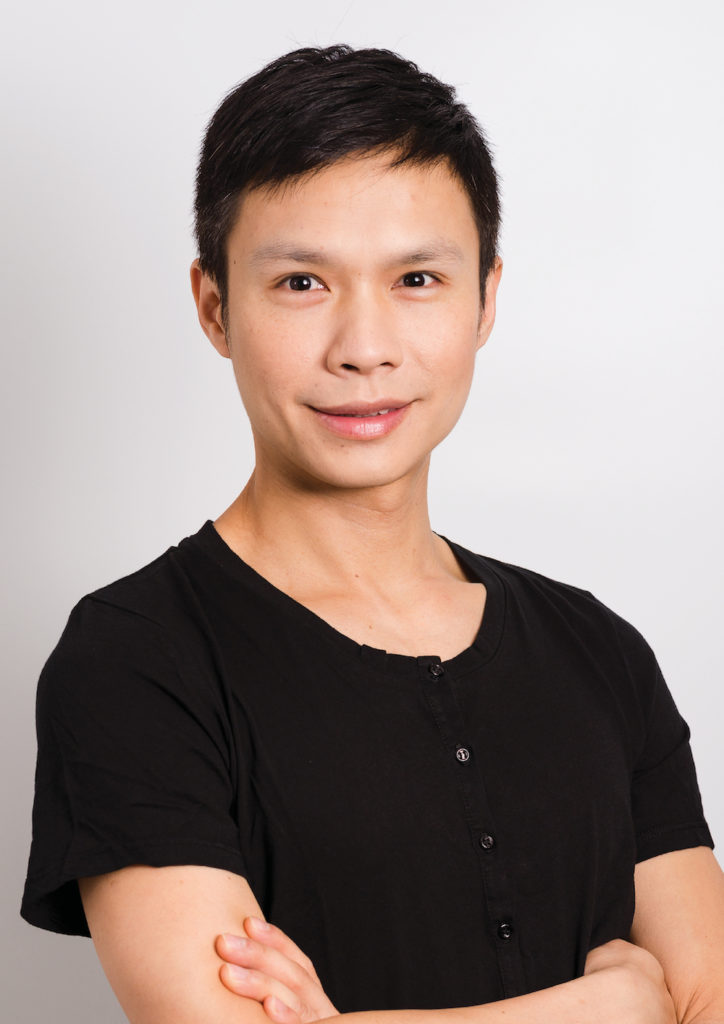 Flex instructor Elvin Beh has taught Pilates and Gyrotonic for some time, but earlier this year he fell in love with Xtend Barre. Originally from Malaysia, he moved to Hong Kong 22 years ago. He had taken up ballet as a hobby at age five, and it became his career despite an early ambition to be a business administrator or economist. A professional dancer with the Hong Kong Ballet Company for seven years, in 2004 he certified in Pilates BASI method and in 2006 the Gyrotonic Expansion® System. Now a teacher of XB too, he brings his multiple talents to Flex's team.
What motivated you to make your dance hobby your career?
When I finished my GCE and A-Level studies I was offered a full three-year degree scholarship majoring in ballet, and this opportunity and wonderful experience inspired me to be an artist professionally.
When you certified in Pilates and Gyrotonic you were still working at the Hong Kong Ballet Company – what prompted this diversification of your talents?
One day I wondered what I would like to do if I could no longer dance, and be a Pilates instructor was the answer.
There are many links between ballet and Pilates but what is it about Pilates and Gyrotonic that inspired you to learn how to teach them?
I like Pilates because it focuses on training certain muscle groups and teaches how to do functional movements correctly. Gyrotonic movement involves three-dimensional movements like spiraling the torso and joints while taking your body through a range you have never reached before.
And what motivated you to add XB to your repertoire?
XB is interesting because it combines ballet, Pilates and fitness movements and with my long years of experience I believe I can thrive as an XB instructor.
When did you fall for XB?
My first XB experience was just early this year. It is like working out while also enjoying music, having fun and dancing artistically, yet toning up the body using cardio too. I could see the benefits, and as I miss my ballet I fell in love with it right away.
What are the main benefits of XB?
In XB you can train yourself to become physically and mentally fit because of the movements, creativity, endurance, strength and cardio. If you feel you have been able to do well in a whole class you will feel very satisfied because it is quite challenging!
Do you recommend others should take up all three like you have?
I think all these three forms of exercises each have their own unique benefits, and if we are able to integrate them our body can transform to another higher level. So yes, I do recommend clients should experience them all.
Hit the Barre
Don't miss Flex's XB promotion Hit The Barre, which will promise to tone and sculpt your body like never before. Hit 8 or more XB classes within a month and you'll get free unlimited Barre classes the last Friday of the month at One Island South. Prefer Flex Central? No problem – after 8 or more XB classes in a month you'll get a free HIIT or TRX Circuit class. Check out the details here.