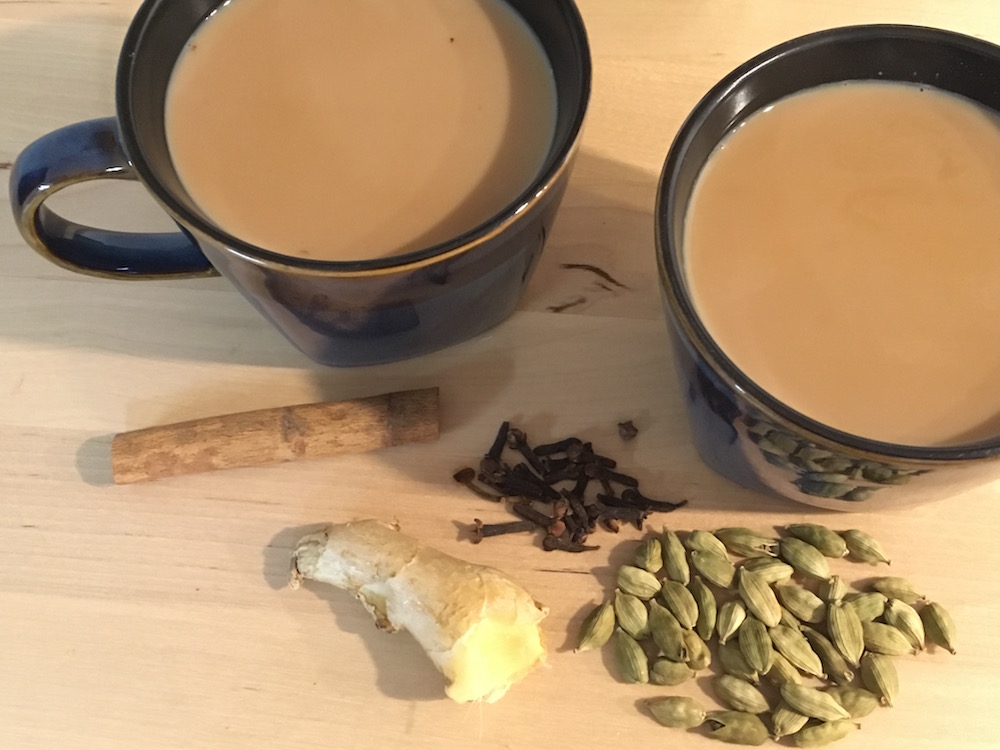 06 Dec

Dani's amazing chai recipe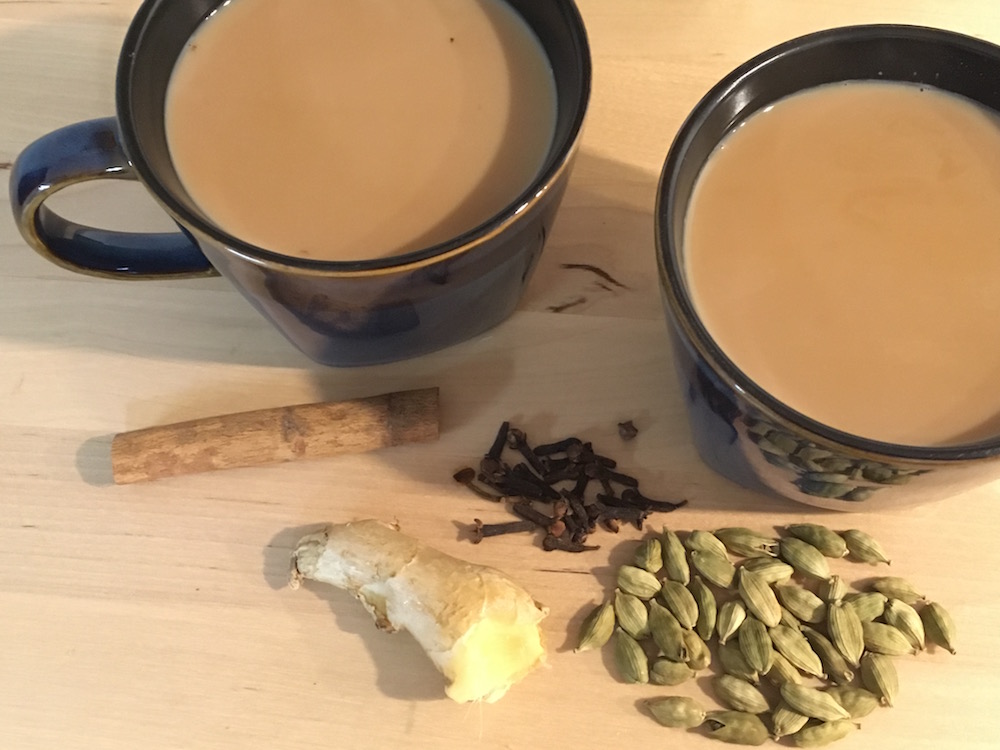 Chai is one of my favorite drinks in the world, and the one that makes me feel at home wherever I am.
I encountered chai for the first time on my first ever trip to India in 2009. One of the best cups I had on that trip was during a little midnight stop on our overnight train journey from a street vendor selling the precious liquid in tiny paper cups. I learned to make chai in a cooking class on the very same trip.
Ever since, it has been home and happiness in liquid form. It might be the combination of the fabulous Indian spices with the oh-so-British milky tea – both representing countries that are home to my soul and my heart, combined in one.
I have made chai for my friends in countries around the world, and the spicy sweet flavor and the inherent calming goodness that is tea just seems to make people instantly happy. It is worth saying that Chai is a drink that you don't just rustle up in five minutes. It takes time, patience and love to make it properly, and the people consuming it will know.
Makes 2 mugs
Ingredients
5 – 7 cloves
5 – 7 green cardamom pods
1 – 2 cinnamon sticks
2 slices of fresh ginger
a few peppercorns or a pinch of ground pepper
4 tsps sugar
(The amount of sugar and spices you use can be altered according to taste)
3 – 4 tsps of Assam tea (or another neutral black tea)
1/2 – 2/3 mug of milk
Method
Pour two mugs of water into a saucepan and add all the ingredients while it comes up to a boil.
Allow the liquid to simmer for a few minutes.
Add the tea and simmer for another few minutes.
Then add the milk and bring it up to the boil again.
Rest the liquid for a few minutes, then bring it up to the boil another five to seven times to let the flavours combine. This process should take around ten minutes but the longer you let the spices infuse the better it tastes.
Serve and enjoy.
About Dani
Dani teaches various mat yoga classes but is especially known in the Flex family for bringing a new series of aerial arts to both One Island South and Central studios. From her Aerial Yoga, like a four dimensional Hatha Yoga class, to her trick-filled Flying Arts class and her powerful Flying Fitness, the pole dancer turned yoga instructor is putting a different spin on working out. More recently she has added Aerial Conditioning (to see what this involves check out her YouTube link) and she is about to debut Aerial Restorative (another YouTube clip), which is the perfect way to wind down after a tough week at work.