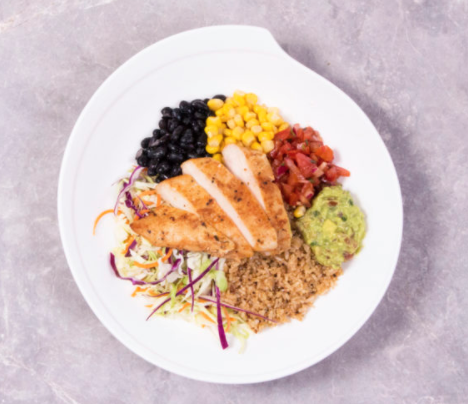 06 Apr

A CHICKEN DISH TO FUEL YOUR DAY!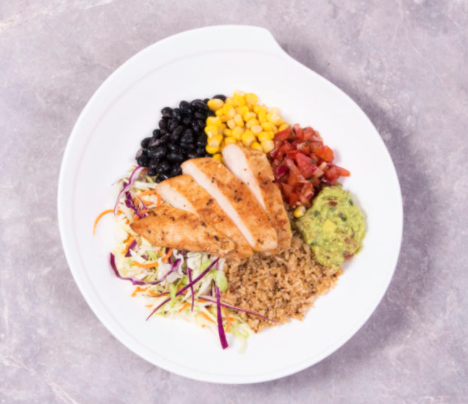 Need energy during the day? The fabulous foodies at meal planning and delivery group NOSH have blessed us with this delicious and colorful chicken dish, designed to fire your taste buds and put a spring in your step.
Inspired by Mexican and Peruvian cooking, it's a dish that ticks all boxes. It tastes great and is full of protein, vegetables, fiber and low GI grains, so you can do all the things you need to do without losing steam.
Just follow these easy NOSH guidelines for one super-food packed summer delight. Ay Carumba! (Nosh.hk).
FREE RANGE CHICKEN WITH WARM QUINOA BLACK BEAN SALAD AND FRESH GUACAMOLE.
Ingredients List 
1 Free Range Chicken breast
1 Cup Quinoa/trio
1/2 Cups Corn Kernel
2 TBS Cajun Seasoning
1/2 Cup Black Bean
1/8 Cup Chipotle Dressing (recipe below)
1 Avocado
1 Red onion
2 pcs Lime
1 Ripe Tomato
1 Cup Coriander
Sea salt
Instructions
Place quinoa in a rice cooker at ratio (1 cup quinoa 2 cups water) Fluff afterwards.
Marinate the chicken with Cajun seasoning, let sit for 4-5 minutes (dry rub).
Sear chicken on grill or pan for 3-4 minutes per side until cooked.
Cut the following in 1 cm dices (Remove Seeds), 1 tomato, 1/2 an red onion, chop the 1 cup of coriander – mix well together 
Dice the avocado and add 1/4 of the tomato salsa in to the avocado mix. Add 1 juice and zest of lime.
Once the quinoa is done, add the dressing, corn, black beans and use sea salt to season to taste.
Slice chicken and serve with the quinoa, side of guacamole and fresh tomato salsa.
Chipotle Dressing (mix well)
1 TBS Olive Oil
3 TBS Red Wine Vinegar
1 TBS Brown Sugar
1 TBS Chipotle Paste
Plate up and enjoy!
Check out Nosh's website here