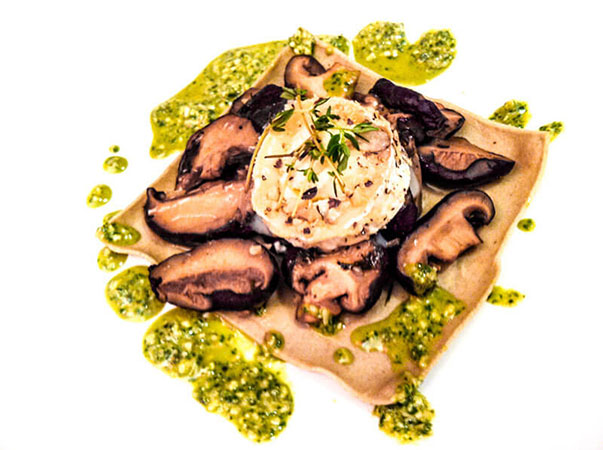 09 Jul

Chef Recipe: Open Buckwheat Gluten-Free Lasagna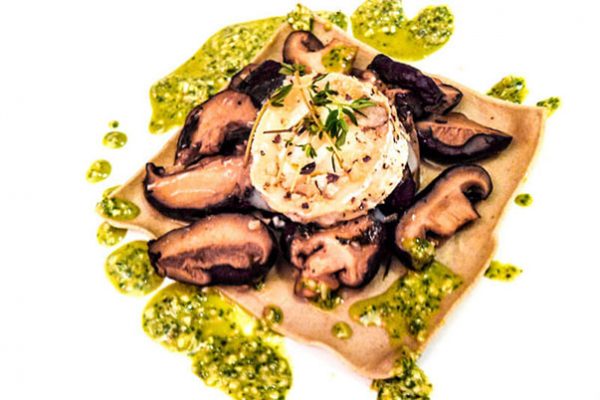 Chef Recipe: Open Buckwheat Gluten-Free Lasagna
This summer, Andrea Oschetti of Blue Flower Inspired Travels and Cuore Private Kitchen shares a simple, nutritious recipe.
Former banker, entrepreneur, anthropologist, private chef, photojournalist, extreme wanderer, and travel guru Andrea Oschetti says: "This is a simple recipe for open buckwheat lasagne, thyme-scented mushroom and oven-baked goat cheese with a light basil pesto. The buckwheat flour is free of gluten and highly nutritious!"
INGREDIENTS:
200 grams buckwheat flour
200 grams mushrooms
50 grams goat's cheese
2 bunches thyme
3 bunches basil
2 cloves garlic
100ml vegetable broth
1 tbsp grated parmesan
10 grams pine nuts
DIRECTIONS:
Mix the flour with water and knead the dough for a few minutes until you obtain a smooth and even consistency.
Roll the dough and cut it into rectangles of 10cm.
Cut the mushrooms into slices and cook them in a sauté pan. (Note: You do not need olive oil when you sauté vegetables; a little bit of water will do!)
When cooked, set aside and sprinkle generously with fresh thyme.
Cut the goat's cheese – the cheese with the lowest fat content – into medallions 1cm thick.
To prepare a light version of the traditional pesto, place basil, oil, garlic, parmesan, pine nuts, vegetable broth and a pinch of salt in a mixer and blitz briefly.
Lay the squares of lasagne on an oven tray covered with greaseproof paper.
Place the mushrooms on the lasagne and finish with a medallion of cheese and a twig of thyme on top.
Put the tray in the oven at 200 degrees Celsius for 10 minutes.
Remove, place the open lasagne on a plate, garnish with the light pesto and serve.
Buon appetito!
Andrea Oschetti is the founder of Blue Flower Inspired Travels. He is reinventing luxury travel with meaningful global experiences that allow travelers to connect with the pure essence of a destination and engage with inspiring locals. Check out his upcoming wellness retreat in collaboration with Flex Studio from September 29 to October 4, 2019, here!