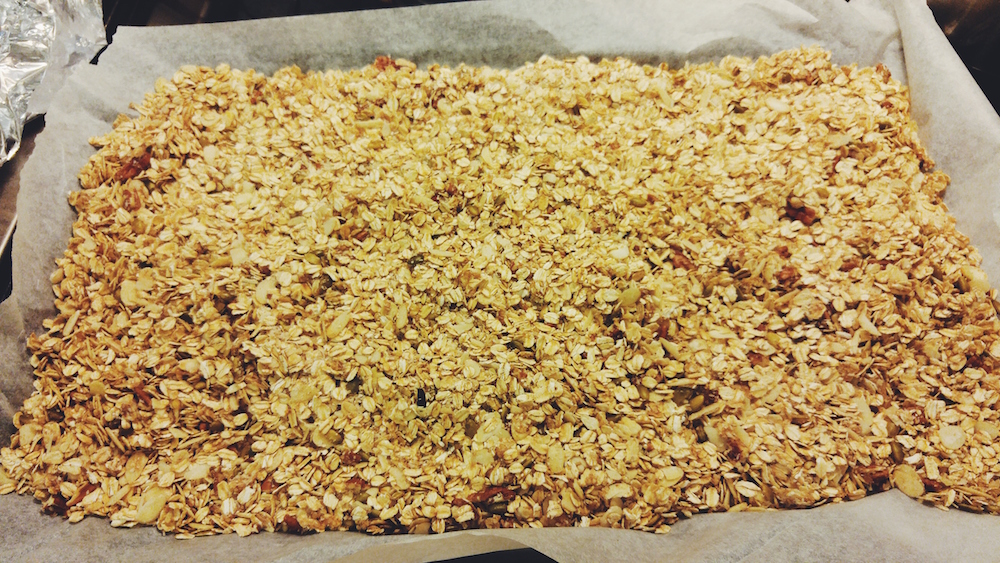 28 Dec

Bonita's Homemade Guilt-free Granola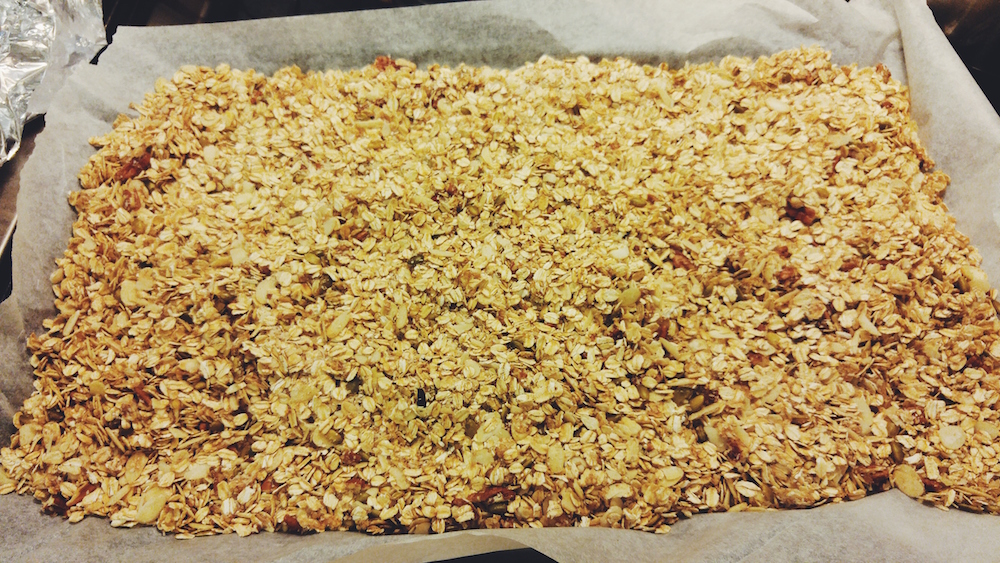 Flex instructor Bonita absolutely loves food, so having something to look forward to upon waking up is important to her. "I started making my own granola because I found nothing that suited my taste in the market. It's so easy, crunchy and delicious! I make a big batch every time so I can share it with friends and family, as well as for my everyday breakfast, for around three weeks. I know I'm making it 'right' when the kids say they like it too!"
Ingredients
4 cups rolled oats (not instant)
2 cups chopped mixed nuts like almonds, pecan, hazelnuts, macadamia nuts, pumpkin seeds, almond flakes. I love the crunchiness of the nuts – adjust what you include to your taste.
1 cup shredded coconut, optional but I love that it makes me feel like I'm on holiday
4 tsps cinnamon powder
½ cups brown sugar, or any sugar
3 tbsp coconut oil
Method
Mix all the ingredients together.
Spread it evenly on baking sheet lined with parchment paper.
Bake at 150 degrees Celsius for 20 minutes, stirring the granola mix once at the ten-minute mark.
Continue to bake until it's slightly golden brown.
Take it out of the oven and allow to cool completely.
Put the granola in an airtight container.
Enjoy with milk of your choice. I like to add a banana to give an energy boost!
About Bonita
Bonita Kong discovered Pilates when she was injured while horse riding. She immediately took to the practice and eventually left her office job to become a full time instructor in mat and reformer. And she is also a Barre instructor. She likes to mix classical and contemporary Pilates in her classes, bringing out the fun in the practice as well as the challenges.