06 Feb

Beyond Yoga – confidence inspiring clothing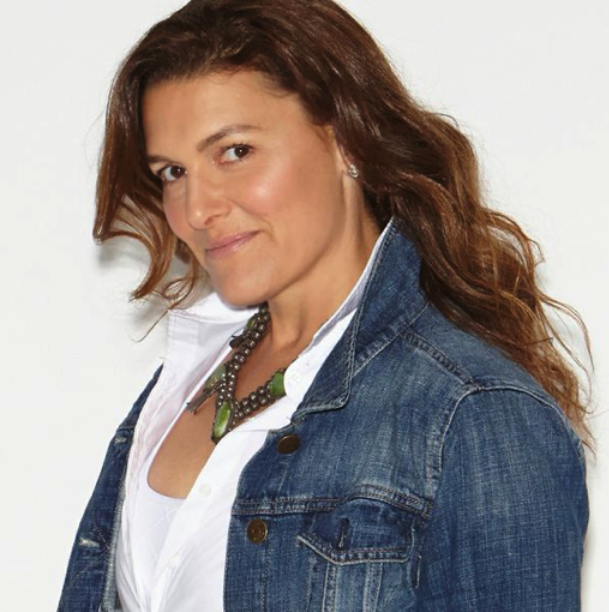 Beyond Yoga is now available for the first time in Hong Kong at Flex studios.
All the way from Santa Monica, Beyond Yoga has a loyal celebrity following (Charlize Theron, Cindy Crawford, Selma Blair, Jennifer Aniston, Mariska Hargitay, Renee Zellweger, Molly Sims, and Gwyneth Paltrow, to name a few), and is regularly featured in magazines such as Vogue and Shape.
However, Beyond Yoga is a brand that has evolved from less than ordinary beginnings; creator and owner, Jodi Guber is the daugher of yogi philanthropist Tara Lynda Guber and Peter Guber, the famous movie producer of 'Flashdance', 'Rain Man', 'The Color Purple', 'A League Of Their Own' and many more.
Growing up in the glare of Hollywood in an environment fixated on image and looks, Jodi struggled with weight issues and low self esteem.  Even after she moved to California to work in PR, she still struggled with her body image.
It wasn't until she took up yoga, and started teaching, that Jodi felt the self confidence and awareness needed to launch Beyond yoga. She felt she could inspire other women to feel as empowered as she did.
The constant pressure to look a certain way had allowed Jodi to master the art of wearing clothes to flatter her body at any size.  She openly admits that these challenges were largely the inspiration that led to the creation of Beyond Yoga,"I wanted to create workout and lifestyle clothes that were easy to wear and that I could feel confident in."
Defining beauty simply as 'self-confidence', Jodi embarked on creating a yoga-inspired collection of workout and lifestyle clothes that would appeal to women of all shapes and sizes, and would be ideal for modern living, from carpool to class, and lounging to lunch.
Eight years on, Beyond Yoga has a huge following of women "who are anywhere from teenagers to 80 + years old and simply want to feel good" says Jodi, "The Beyond Yoga woman is someone who believes in a healthy, well balanced existence both physically and mentally. She is successful and has a great sense of style."
Made in the US, Beyond Yoga is crafted from luxuriously soft, durable, wash-and-wear fabrics. Each piece is meticulously designed and tested to ensure optimal comfort and functionality.
"We create beautiful clothes that are designed with a woman's life, lifestyle and body in mind, in hopes to inspire them to feel great, just as they are right now. My goal is to make Beyond Yoga synonymous with positive energy, authenticity and integrity – and THAT IS BEAUTIFUL!"
The Beyond Yoga range is available at Flex Central and One Island South.
Jodi sits on the board of I Am That Girl, a not-for-profit community of girls that aims to turn self-doubt into self-love.