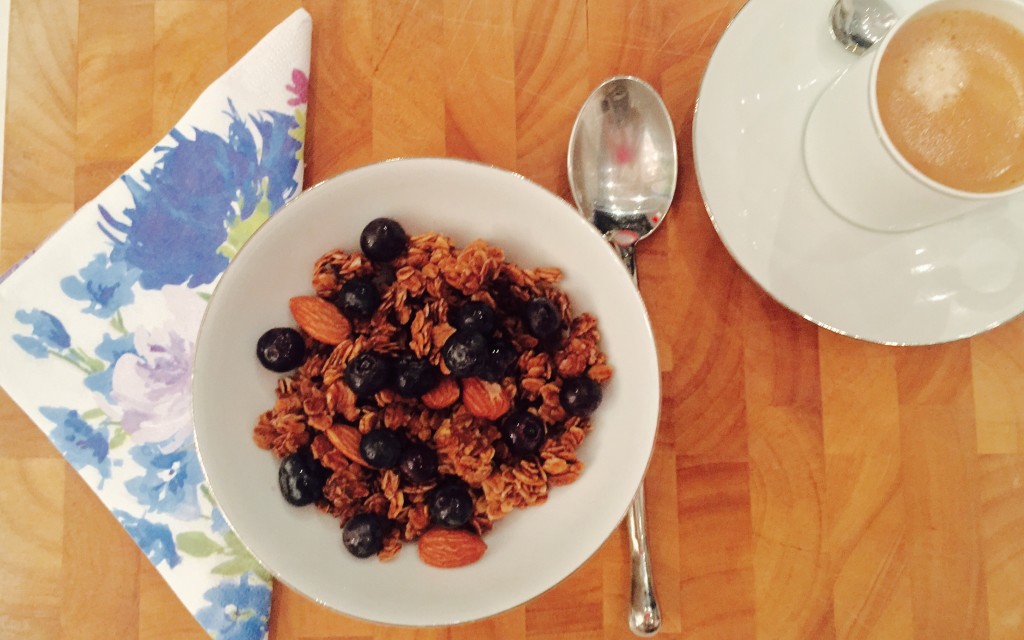 11 Apr

Anna's Easy Energizing Granola
There is so much junk in store bought cereals, I always make my own granola. That way I know exactly what I'm eating. Serve with almond milk and fresh berries for an ideal way to start your day.
Ingredients
3 cups gluten-free jumbo oats
1/2 cup mixed nuts
1/2 cup sesame seeds
1/2 cup sunflower seeds
1/2 cup pumpkin seeds
1/2 cup almonds
1/2 cup unsweetened coconut flakes
2 tbsp black chia seeds
1/2 cup golden ground flaxseeds
1/3 cup honey
1/3 cup sunflower oil or coconut oil
1/2 cup dried apricots
Method
Pre-heat the oven to 150°C.
Lightly grease two large baking sheets.
Gently heat the oil and honey until warmed through and blended. Stir all the remaining ingredients apart from the dried apricots together then mix the warmed oil and honey through.
Spread this mixture out on the baking sheets and bake in the oven for approx 40 minutes or until golden. Remove from the oven and allow to cool before adding the dried fruit. Pack into airtight containers.
Anna Serafinas Luk is co-director of Flex Studio and leads classes in mat Pilates, Xtend Barre and Barre for Bumps. She fell in love with Pilates as a dance student, partnering with Heather to open Flex in 2005. Anna also teaches at the Hong Kong Academy for Performing Arts on their Gifted Young Dancers Programme. Join Anna in one of her classes at the Central Studio.