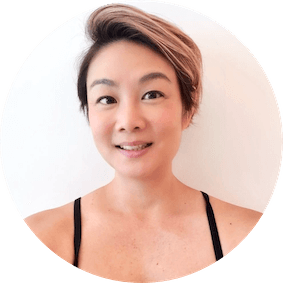 15 Jun

Michelle Kok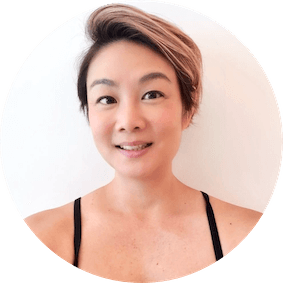 Michelle has over 10 years of experience teaching contemporary Pilates, and is excited to return to the Flex team. She is trained by Masters in Hong Kong, New York and Europe, and brings lots of passion and precision to her class. She loves to make exercise fun, and often turns her class into a challenging one via games. She also use daily imageries to help clients understand complicated Pilates concepts, and will always push them to work harder using utmost care.
Like a lot of people, her Pilates journey started because of her own injury. She took her first teacher training course out of curiosity hoping to better her own practice yet over time, she is constantly amazed with positive body changes with the smallest amount of awareness. She fell so much in love with it that she left a promising branding career to further train as an instructor. In a blink of an eye, she has turned herself into a true body worker — she is certified in Pilates, Gyrotonic®, TRX, Cranial Sacral Therapy and lots of specialized training to cater to her vast clientele. She has also been invited by the US to be a global teacher trainer for the Gyrotonic® method.
She has successfully helped numerous clients with spinal issues in pain management, in certain instances, delaying surgeries. She is especially excited to work with clients who want to help themselves, including individuals with lower back pack, shoulder and neck ailments, pre/post natal women and performance enhancement for weekend warriors.
Michelle loves to wine and dine, travel and be her toddler's best playmate when she doesn't need to work.
Book Now