20 Apr

Walking Wasn't Enough To Keep Me Strong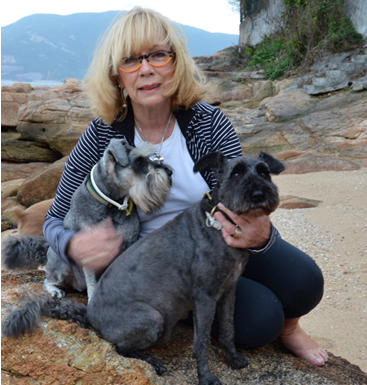 As part of our ongoing series, we find out why real people have taken to the popular practice of Pilates, how it has helped re-shape their bodies, and improve strength and sports performance.
Here, Triska Childs, originally from Melbourne, Australia, tells us how she tried Pilates after realizing that walking her dogs alone would not keep her in shape and maintain her youthfulness.
WHY PILATES?
Prior to arriving in Hong Kong eight years ago, I never exercised regularly.
I know none of the girls I do Pilates with now would believe it, but I was hideously shy as a child, which somehow prevented me from participating in any sporting activity, even though I have always been quite physically strong.
Within a couple of years of arriving, I thought if I didn't do something now I would crumple up into a stiff old heap.
BODY AWARENESS
After almost five years of doing Pilates, three times each week, I am far more flexible, feel stronger than ever, and my posture has improved.
I also feel that my body is far more toned than it was five years ago.
BEST BENEFIT
I think the best benefit is the overall feeling of wellbeing, physically and mentally.  From a mental perspective, my confidence in my abilities and concentration has definitely increased.
Physically, I am using my core strength and flexibility to best advantage.  It's amazing to get out there and hike over the Dragon's Back with my gorgeous dogs – Hettie and Harley – I feel better than I did when I started 5 years ago.
An added bonus is being able to workout in the beautiful atmosphere of Flex Studio, with instructors who take such a personal interest in our progress and physical wellbeing.
And of course, all the great gals I've met!
Pilates at Flex!
Flex has a full range of daily Pilates classes at both Island South and Central, including Private tuition, Trios, Allegro, Mat, TRX Pilates Flow, Flying Pilates, Pre/Post Natal and more!
Not sure where to start? Book a Private Assessment with one of our certified instructors who will assess your posture, strength and flexibility and create a bespoke workout program to enable you to reach your fitness goals in minimum time.