21 Jan

I Understand My Body Better – Thanks to Pilates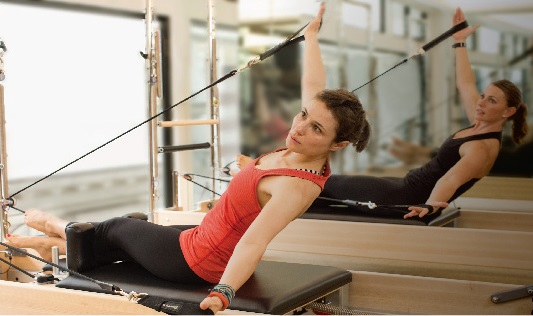 We've asked real people to tell us about the benefits they've experienced through their Pilates practice: how it's re-shaped their bodies, improved sports performance, and increased day-to-day strength.
Here, Seville Chow, who not only wake-boards, snorkels, skies, and snowboards, but also does spinning, yoga, circuit training and Xtend Barre, explains how and why she took to the tried and tested practice of Pilates.
Why?
I started Pilates in 2010 with the aim of curing my lower back pain caused by muscle tightness.  At the same time, I was a little intrigued about how Pilates could enhance muscle toning and lengthening as well as body definition (I had previously thought Pilates was only for healing and recovery).
Over these past few years, I have really grown to enjoy and appreciate Pilates because it has helped me discover my body and realize the importance of going back basics.
Your Body Awareness Now?
Pilates has helped me realize the fundamental basics of using core muscles by re-learning how to breathe through the ribcage, connect to the rest of the body, and stretch and lengthen my legs from the pelvic joint to the toe.
Best Benefit from the Practice?
The most important part for me is not about how quickly I learn to elevate my performance or increase the level of difficulty – it is about the depth of knowledge and understanding I now have of my inner body.
The greatest learning of all is to discover where my weaknesses lie, and to begin re-aligning and strengthening from the foundation.  Pilates has definitely enhanced my body to perform much better, particularly in other sports or training.
All you need to know about Pilates
During this 8 week course, participants will be guided through all the key principles of Pilates, applicable both on the Mat and Reformer/Allegro.   Suitable for beginners with limited or no Pilates experience.
Both Central and Southside Studios
Enquire here – [email protected]