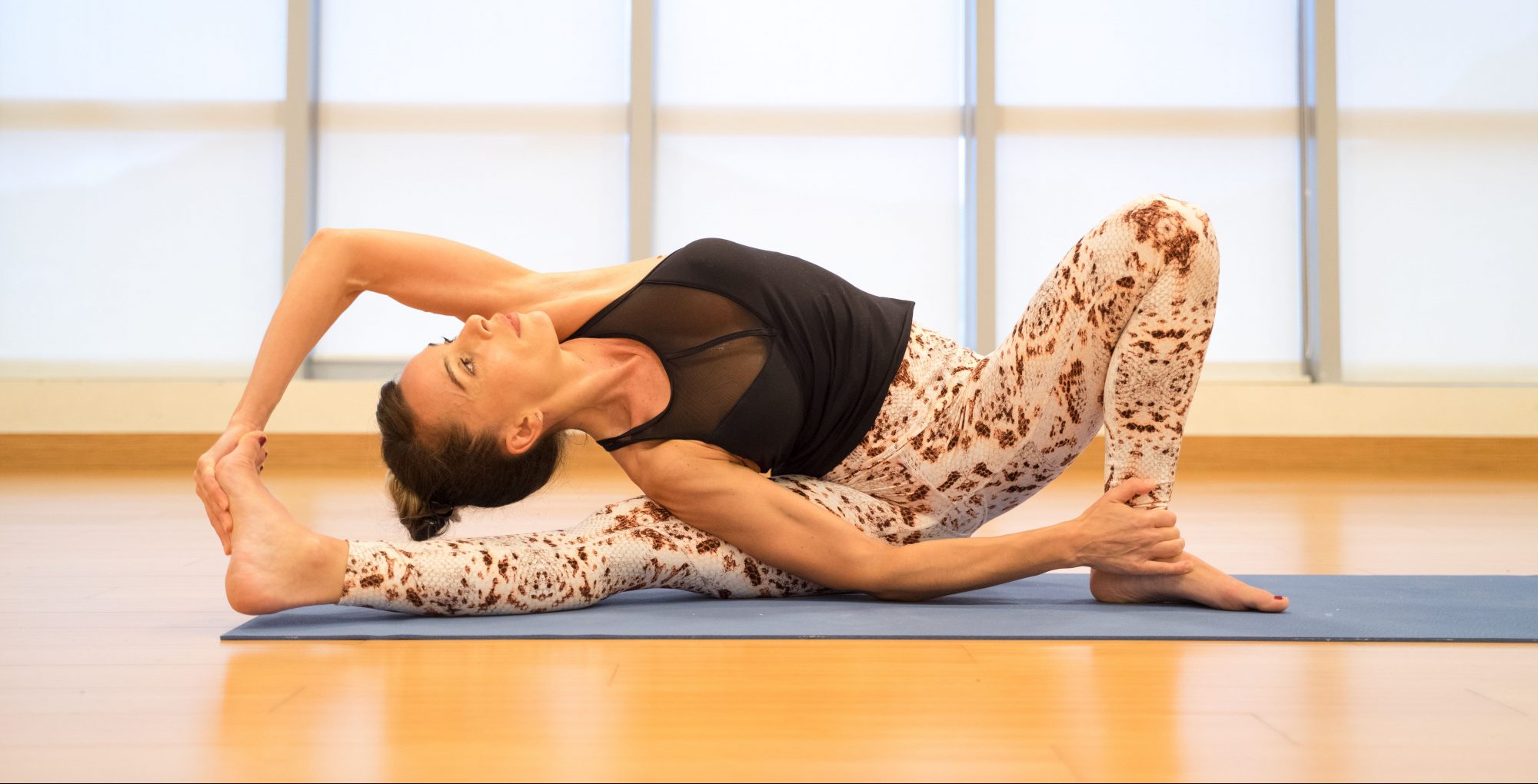 07 Dec

Why You Should Try Yogalates – The Love Child of Yoga and Pilates

Former dancer Maria Merolla launches Flex Hong Kong's first ever Yogalates classes

If you're a yogi looking for more strength training or a Pilates practitioner needing a good stretch, Maria Merolla has just the thing for you. This former ballerina spent 16 years of her life dancing professionally, before discovering the healing practice of Yoga for her overworked body. Pilates came into the picture soon after, completing the circle of nourishing mind, body and soul.

"I fell in love with both Yoga and Pilates. There's a lot of crossover, but they also have their distinctive benefits that I couldn't choose one over the other," Maria says. "I discovered Yogalates as a beautiful blend of the two." 

The award-winning original fusion of Yoga and Pilates is often credited to Australian Louise Solomon. She developed Yogalates over the course of 30 years mainly in Byron Bay, and began to train committed students in the Yogalates™ Method from 2000.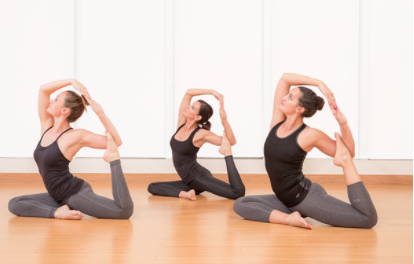 What makes Yogalates different from a normal yoga or Pilates class?
Maria's Yogalates method uses yoga and Pilates exercises to open the body. But that doesn't mean it's all stretching! "You definitely get a workout, but that's not the focus," says Maria. "The focus is using the exercise to improve mobility in your spine, the strength in your core, the opening in your hips."
Think: A healthy and strong body (but it's not about the glutes!) 
Who are the Yogalates classes for? 
It's good for yoga and Pilates practitioners experimenting with other disciplines to complement their practice. They're going to enjoy the class because it's a proper workout, but also stretching at the same time. 
"Everyone has to find their own best way to fitness," says Maria. "A flexible person with no strength at all needs more Pilates. If you're super tight and naturally muscular, you need to stretch more…" Yogalates is for those who need a little bit of both.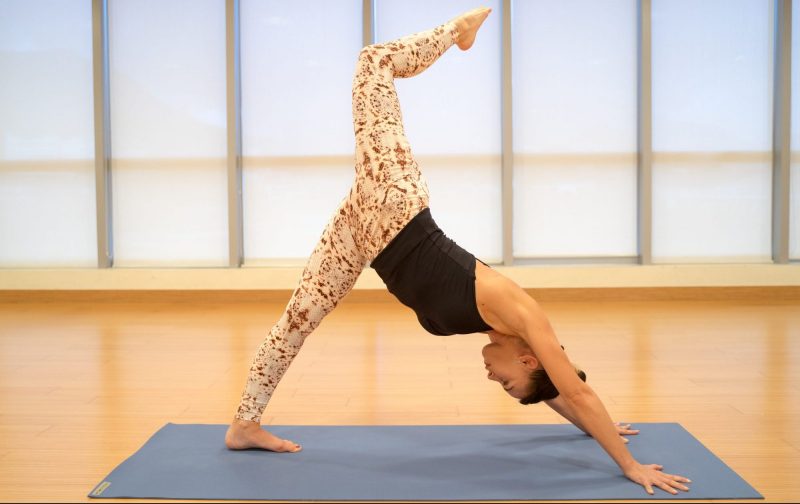 Can you describe a typical Yogalates class flow? 
Maria's Yogalates classes are 50-50 strengthening and flexibility. "It's designed to be a workout to get strong, but simultaneously pointing towards opening." She defines it as a workout that strengthens at the same time. 
"This workout is going to be functional to open your body," she says. 
What's your personal teaching style? 
"My style is a mix between Hatha and Vinyasa. I have a little Iyengar influence as well, all thanks to training intensively under Patrick Creelman." Maria also adds a lot of dance elements to her teaching, as well as Pilates after finally getting certified in Classical Pilates two years ago. 
What is your goal as a Yogalates teacher?
Maria believes the main goal of all this is to extend our lives and arrive at old age at a good level. 
"I find that people are more interested in the shape of the body these days," says Maria. "In yoga I get students working really hard to attain a specific look. I'm trying to change the goal-reaching mentality in my classes. The whole form is important, but it's more important to understand how the body works in a healthy way."
A big thank you to Maria Merolla for her contribution to this piece. Try her new Yogalates classes at 30% off for new students here.