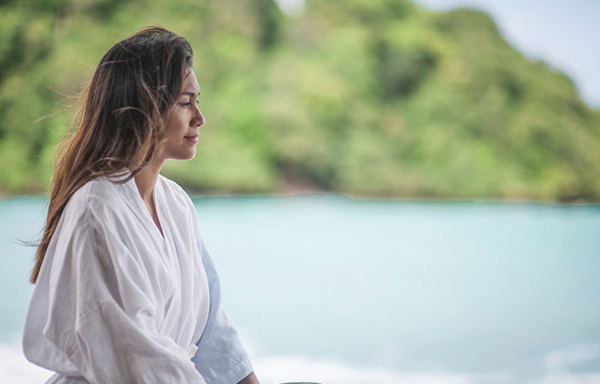 07 Jun

SO YOU THINK YOU HAVE MENTAL WELLNESS?

Maybe you think you have it. But do you?

Mental Wellness is different from being diagnosed with a mental illness. It's different from just being physically fit and it's not the same as just eating right and getting enough sleep.

Put simply, Mental Wellness – a buzzing buzzword in health for 2017 and no doubt beyond – is that "wellness refers to a holistic approach in which body, mind and spirit are integrated. It is a way of life oriented toward optimal health and wellbeing in which the body, mind and spirit are integrated in a purposeful manner with a goal of living life more fully."

Those words don't come from a self-proclaimed guru touting his or her own snake oil cure, but Dr. Jane Myers of the University of North Carolina, one of the founders of the concept (source: anxietypanichealth.com)

"Wellness is more than the absence of disease (or) a state defined as 'health'. It incorporates a concern for optimal functioning."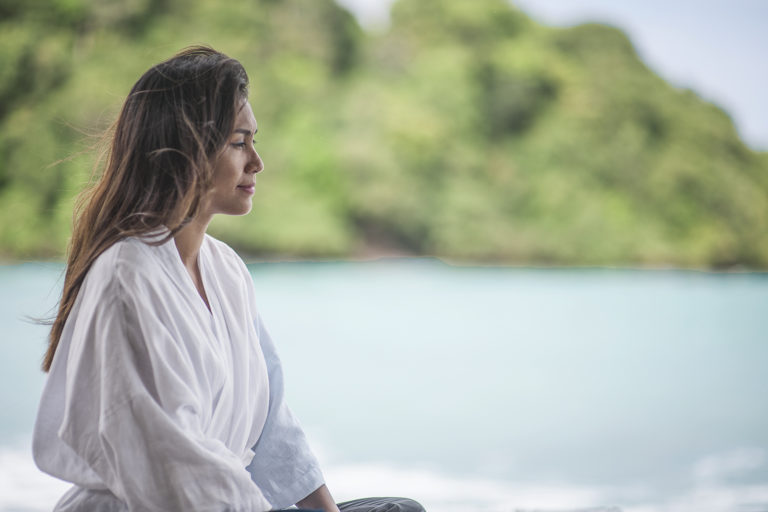 Dr. Myers explains on the site that by its very essence, mental wellness cannot be separated from physical and spiritual wellness. In fact, the three work together to produce the very concept of wellness.
Generations ago, mental wellness would have looked rather different. Managing to keep your children alive past birth was more important than the way you approached your thought processes or managed your daily workouts. But as we all know, the world is a vastly different place from even a couple of generations ago.
In this era of panic attacks, stress-related diseases, children as young as six being treated for anxiety-related disorders, teenage suicide, widespread sleep deprivation and self-harming and in recent years, global terror attacks and climate change, there is no better time to become aware of mental wellness and trying to embrace it for yourself and your family.
And yes, it can be done without you losing your sense of fun, freedom or humor! In fact, it should only enhance the 'good'.
In a nutshell, this is a breakdown of today's mental wellness:
The Creative Self
Coping Self –
Social Self
Essential Self
Physical Self General Feeling of Wellbeing
(for more reading on these, go to http://anxietypanichealth.com/2008/10/27/what-is-mental-wellness-living-with-health-wellness-and-wholeness/)
"We get a lot of buzzwords in the health industry," adds Flex co-founder Heather Thomas Shalabi, "but mental wellness has really struck me as being one that will not be short-lived."
The reason for this, she says, is that it is not an unattainable goal and not only benefits the self but the greater environment and those around us.
Furthermore, there are now myriad offerings around the world to help us achieve this (educational programs, retreats and online resources, for example), as people become more involved in seeking meaningful work lives and leisure pursuits.
"You see this when people give up day jobs that were making them unwell and taking on roles offering significantly less money but more job satisfaction – and often, roles that help those less fortunate – or young people no longer waiting for their big break and going out on their own, or parents giving up on juggling child rearing with corporate work and instead creating small business from home; finding their dream career in the process.
"Or, you see it with people sick and tired of being sick and tired – or generally stressed – and changing their lives with positive exercise, diet and spiritual practices such as meditation or solid sleep habits."
The term is hardly off the radar, either. The Chinese University of Hong Kong organized a Mental Wellness Promotion Week in March this year. The idea was to help create a caring and embracing atmosphere on the campus to get everyone working together to enhance mental wellness and fostering recovery.
"It's basically aiming to live a 'whole' life, one in which you continue to expand your mind, look after your body, your family, friends, the environment and the community to ensure you can better cope with what life throws at us at different stages," Heather concludes.
It's not rocket science, but thanks to the pressures of the modern world, it's a concept that for many of us does take time to fully integrate.
To this end, Flex has been inspired to host a life-changing experience at Saa Private Island in the Koh Rong Archipelago, Cambodia.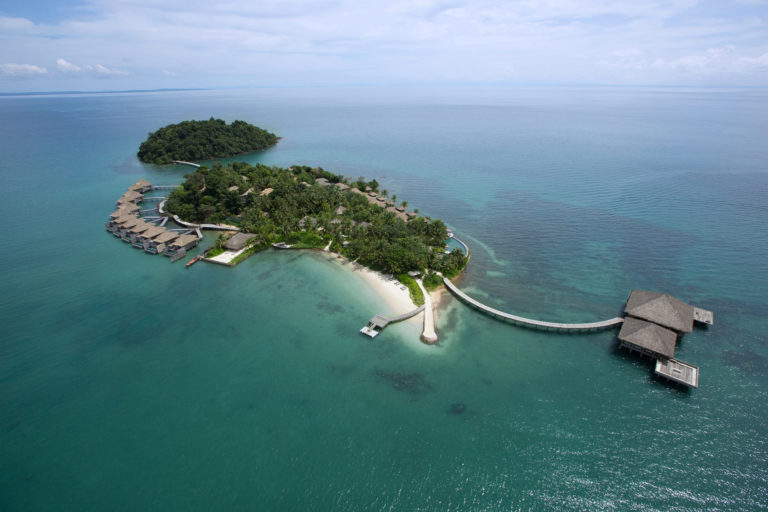 Song Saa not only encompasses the stunning resort, but is also home to the Song Saa Foundation, a philanthropic venture which aims to protect, nurture and support the local environment and livelihood of residents.
Held from October 15-21, the six-night experience is available for only eight lucky people, who will enjoy daily intensive yoga sessions with Flex Studio's instructors Michelle Ricaille and studio co-founder Heather Thomas Shalabi.
Yet this is not a retreat where the focus is simply on one area of wellness. The key here is for participants to enhance their yoga practice, but to also learn about and better understand venture philanthropy, groups which are profit-driven but with a community care focus, as well as understand what the foundation achieves and how they go about their work.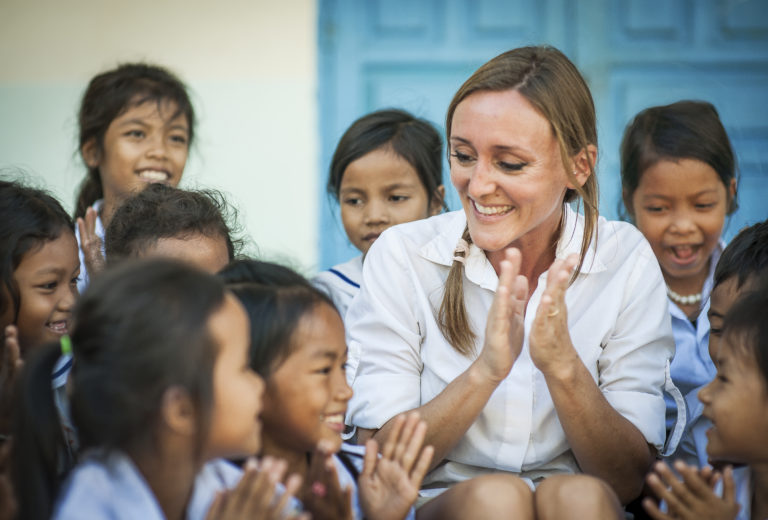 In essence, the yoga practice is not a stand-alone experience. It is for participants to expand the body and mind, allowing them to better receive new information that can transform not only their own lives, but those of others. A meeting with the Foundation director and an overview of their goals will give participants and initial insight before planned activities allow the group to explore further.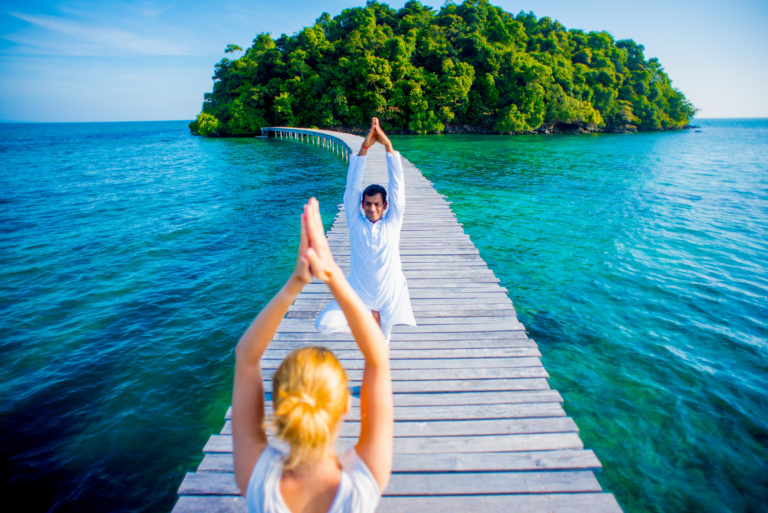 "If total mental wellness is becoming a goal for you, this is the ideal experience to get you started," says Heather.
For more information, please go to: https://flexhk.com/training-and-retreats/