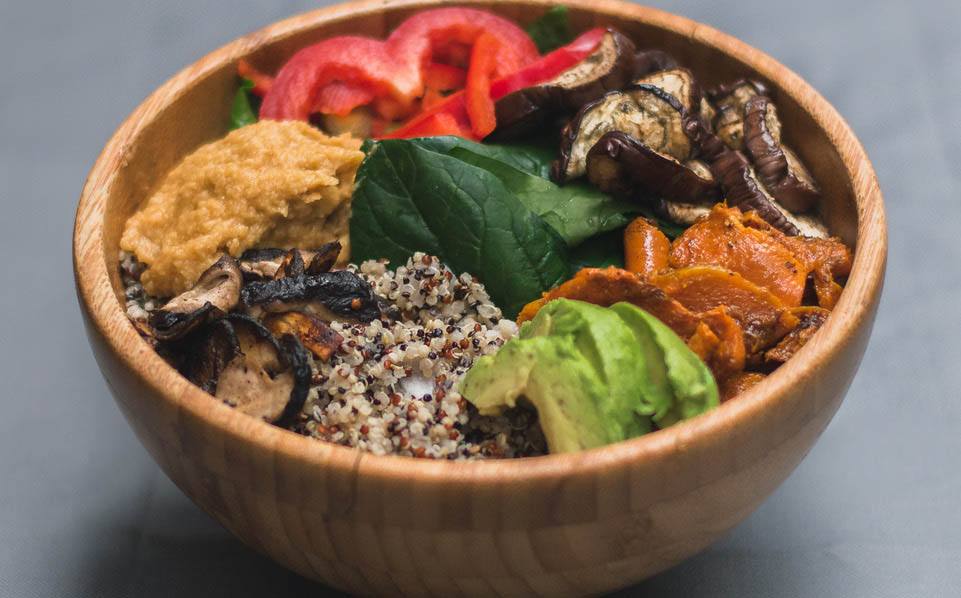 17 Jul

The KNEAD Veggie Bomb Salad!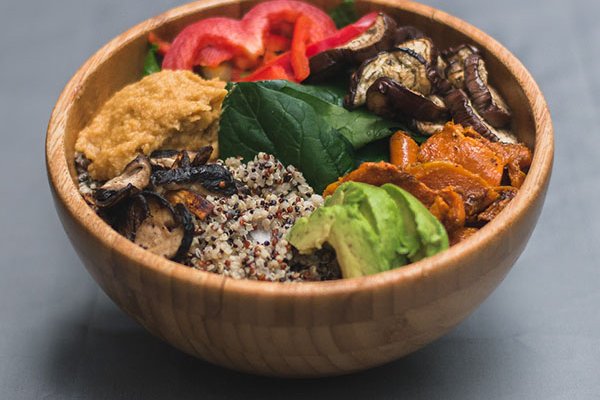 A rainbow of veggies packed with Vitamin A, B, C, and K… yum!
This recipe from KNEAD Hong Kong is a "veggie bomb salad" perfect for lunch in the summer. Thanks to the team at KNEAD for sharing!
"Salads don't need to be boring or leave you unsatisfied," says Kiki D'Amico of KNEAD. "This one feels like eating a rainbow of veggies high in Vitamin A, B, C and K. It's also got a lot of Iron, Potassium, Antioxidants, Avocado for healthy fats, and quinoa for protein."
The base of the salad is a mix of baby spinach, which is high in iron, and quinoa – a great complex carbohydrate and protein source that keeps you full for longer.
For the toppings, you can use a variety of veggies of your liking. "We like to do a combination of raw and cooked veg," says Kiki, "and top it off with hummus dressing and avocado for nutritious fats and extra creaminess."
INGREDIENTS:
½ cup quinoa
1 ½ cups baby spinach
¼ red bell pepper
½ cup eggplant
½ cup pumpkin
½ cup shiitake mushrooms
¼ cup tinned chickpeas
½ garlic clove
1 teaspoon tahini
½ half avocado
Olive oil
Salt
Pepper
Spices from your spice cabinet
Preparation:
To cook the quinoa, follow the package instructions.
Slice the eggplant, pumpkin, shitake mushrooms and toss on baking tray with olive oil, salt, pepper and any spice you may have lying around (rosemary works well with the pumpkin, and smoked paprika is great with the mushrooms).
For the hummus, mince the garlic first and then blend together with the chickpeas and tahini in your kitchen mixer or hand blender. Add olive oil until you achieve the desired consistency.
Now slice the bell pepper and avocado.
Assemble the salad and enjoy!
About KNEAD
Knead is a little sandwich and salad shop located in Sheung Wan dedicated to making food from scratch. Every day they slice and dice, season and sauté, allowing customers to choose from over 35 ingredients to create their master salad or sandwich. They also cater to junk boat parties, office meetings and other events.
G/F, 28 Jervois Street, Sheung Wan www.kneadhk.com