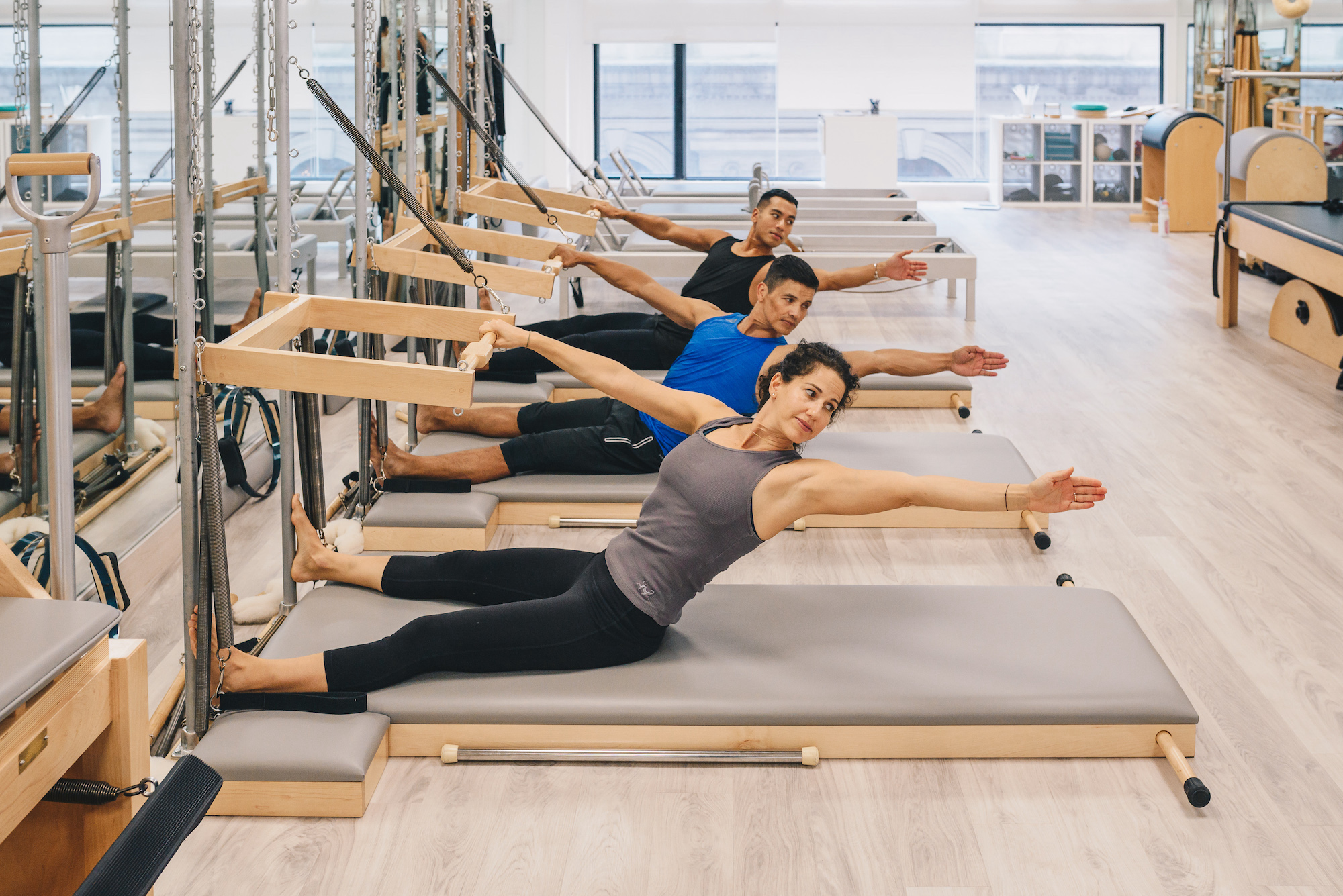 12 Dec

The "Goldilocks" Workout: Small Group Classes

Research reveals unique personal and social benefits of individualized, small group exercise that hits the "Goldilocks" spot between privates and group workouts

Let's say you've been exercising for a while, but feel like you've plateaued. It seems you're not getting any better, despite repeating your workout over and over again. The advice you get is to hire a personal trainer or sign up for private instruction, but you're not sure it's for you. We all know about the benefits of one-on-one sessions, but it's just so much pricier than the group classes you've been doing. 

Researchers from Northern Arizona University have good news for you: if you want to get the benefits of private instruction but retain the affordability and social aspects of group training, small group training is the answer. According to the study, small groups can be anywhere from six to twelve participants, but Flex Studio in Hong Kong whittles that number down to three or four participants (trios or quartets), to get the session as close to private training as possible.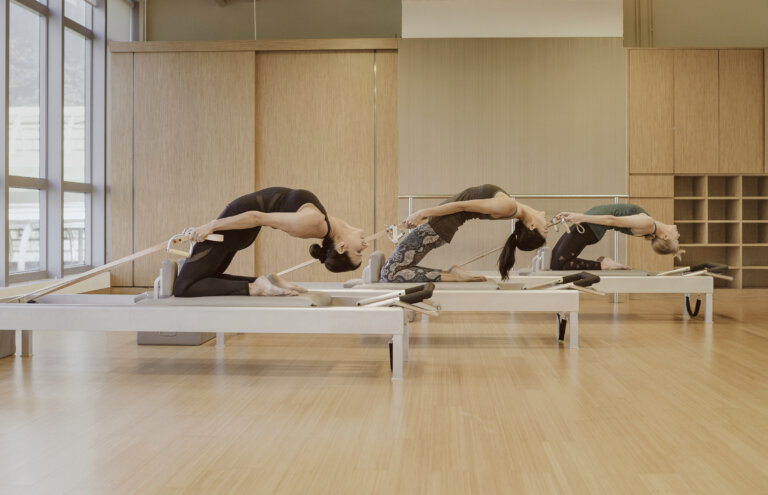 The perks of private
Not surprisingly, the number of individuals relying on personal trainers has increased in Hong Kong and around the world over the last decade. PT's can provide support and guidance that have proven effective in helping people meet their fitness goals. However, the costs associated with booking privates can be prohibitive for long-term exercise guidance. Less expensive than hiring a personal trainer, small-group exercise programmes have also been shown to have positive influences in different ways. 
"Exercising with others provides a more social experience," says Juan Carlos Raches, formerly a fitness trainer. "I understand why people want to workout together, but sometimes that comes at the expense of good form and proper execution of the movement." Now a Senior Pilates Instructor at Flex, Juan notes that if there are too many people in class with so many different abilities, instructors find it more difficult to correct at the individual level and serve everyone's needs.
"At Flex, we make sure to match people at the same level in each Trio or Quartet," says Juan. "Nobody gets left behind, but nobody is dragged down either, so everyone gets the right exercise for their need."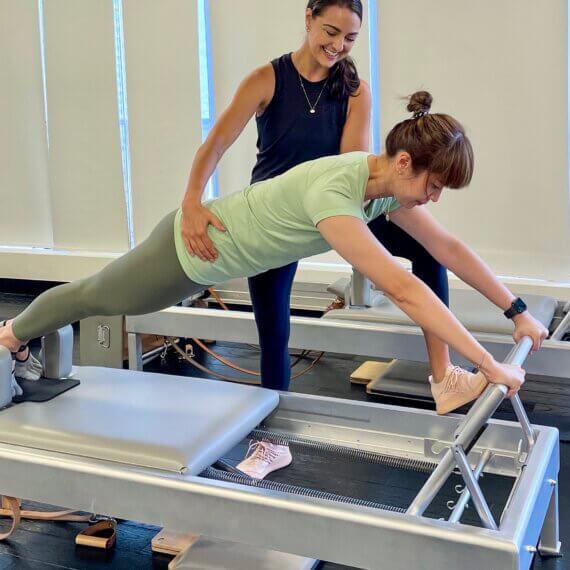 Solo workouts to small group workouts
The same research surveyed participants in their forties and early fifties, who reported greater energy and health, and were less likely to endorse self-image goals as a motivation for working out. According to Andrea Murillo, Classical Pilates instructor at Flex, her clients at Flex are more motivated to exercise and reported better health and energy individually. 
"During Covid people had to workout alone at home," says Andrea, who previously taught large classes at F45 with up to 26 students per class.. "My clients tell me it's a much more comfortable transition from solo exercise to training in threes and fours than jumping to a class of twenty or more people, which can be overwhelming. It's definitely motivating to be with a trainer and a few others, and I see that they enjoy sharing the experience in a more intimate setting."
Andrea's experience aligns with previous research that shows adult exercisers' preference for some instruction versus no instruction at all, as well as greater enjoyment working out with a few like-minded companions. 
According to Juan, small-group training programmes at Flex are specifically designed for each client to reach their goals and achieve new levels of fitness, through sound training techniques. "I always make sure to get feedback from clients to further tailor how I work with them," he says. "These personalized corrections and progressions in Flex's boutique group classes ensure rapid progress for every client."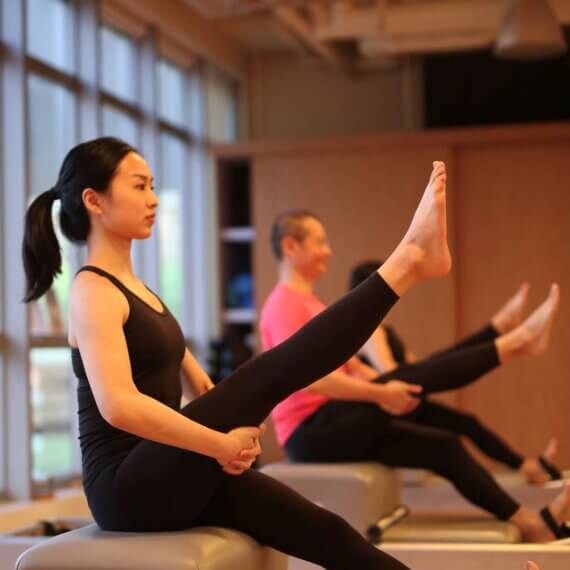 How to make it work for you
Not sure where to start? Flex always recommends starting with an assessment, in which your personal trainer recommends a programme. You can then figure out which classes you should sign up for, the ideal frequency being two to three times a week to quickly but safely get results.
"At Flex we want to make sure clients get support while exercising and receive workouts individually designed for them," says Andrea. "I'm happy to be working in a studio that really cares about grouping and training clients according to ability, goals, and experience. It's also more fulfilling for me to see the progress over time."
"I always feel better after a workout at Flex, both physically and mentally," says Andrea Springman, a lecturer at City University of Hong Kong who has been training at Flex for over 8 years. "I believe it is the interaction and socialization with others who are there as well as the unique exercises and challenges posed by Flex trainers using different Pilates apparatus. I enjoy the entire concept of small group training on reformers, as well as instructors who are upbeat, friendly, and professional which is motivating."
According to clients like Andrea, they prefer Flex instructors who are consistent in their talent and supportiveness. "They listen and alter workouts if necessary, and personalize the experience," she says. "I feel much stronger and less prone to pain and injury after starting Pilates here. I especially like the professionalism and integrity that the staff brings to each work out. They make every person, regardless of fitness level, feel important and not judged."
Flex Studio offers Group Pilates classes at Flex unlike any other – train with only 3 or 4 people in class and leapfrog your practice. At Flex, each client receives personalized attention from certified instructors of the highest caliber. Sign up for our next Intro Course at flexhk.com/workshops and advance at your own pace with precision in form and attention to detail.