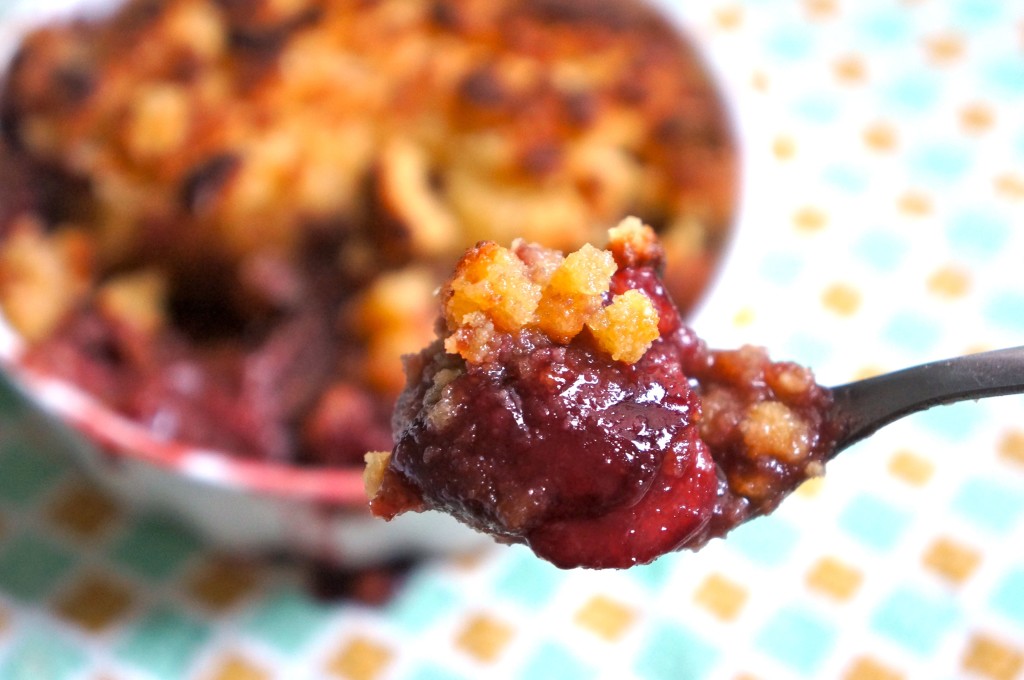 25 Mar

Recipe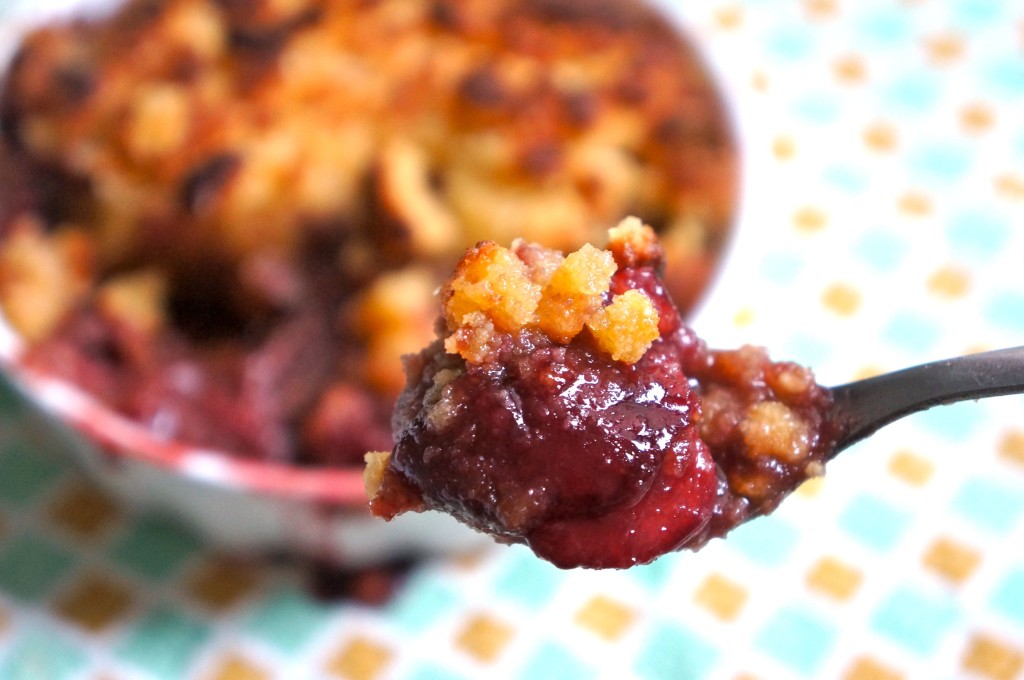 By Fabienne Sayarath of The Kitchen Faerie using Coconut Matter products
Serves 4
Coconut flour, unlike its other wheat-free flour alternatives, can be a little tricky to work with in the kitchen. Having said that, it is extremely nutritious and packed full of fiber, making it well worth learning your way around.
This fruity recipe by Fabienne Sayarath of the Kitchen Faerie is perfect for chilly weather and a great foolproof way to use our Coconut Matter coconut flour. It also uses cherries, which when baked release all of their flavors and juice, like blueberries in muffins.
Ingredients
For the cherry mix:
1lb tart cherries, fresh or frozen
2 tbsp caster sugar
1 tbsp coconut flour
¼ tsp cinnamon
Pinch of salt
For the crumble:
80g unsalted butter, softened
1 cup coconut flour
½ cup caster sugar
¼tsp salt
Method
Preheat the oven to 180°C.
In an 8"×8" baking dish or four individual large ramequins, toss the cherries with the sugar, flour, cinnamon and salt.
Put the coconut flour, sugar and salt in a bowl, slice in the butter and rub it in with your fingertips until the mixture looks like moist breadcrumbs. Alternatively, pulse in a processor until sandy (but don't over process).
Sprinkle the crumbs over the cherries and bake for about 30 minutes, until the top is browned and the cherries are bubbling.
Cool before serving.
Present as it is or with vanilla bean ice cream.
If you make your own GLUTEN-FREE COCONUT CHERRY CRUMBLE with this recipe, do let us know by tagging us with @coconutmatter and #coconutmatter. We love partnering with like-minded folk who not only share a similar ethos, but also share our passion for using organic Virgin Coconut Oil in everyday life. If you would like to contribute to Coconut Matter, we would love to hear from you – please email us and together, let's help everyone build a lifestyle that truly matters!