21 Jul

Put the Adventure Back in your Workout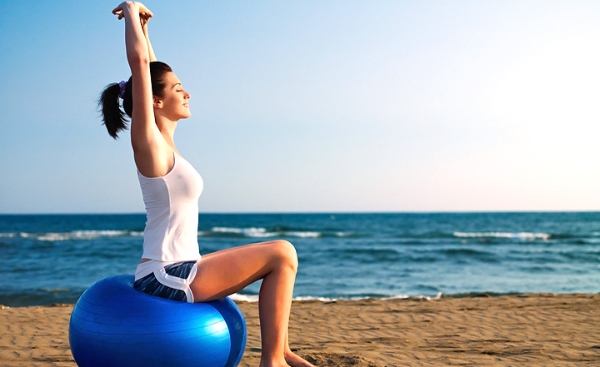 Has your workout gotten a bit stale? Is it too much of the same thing?
This is a common complaint and one that can lead to apathy, which in turn puts you off exercising as often or as well as you ought to be.
But here's the thing: if you're feeling a lethargy settling in, summer is actually the best time to start mixing things up. After all, many of us see a change in our daily routines anyway – no school run, a quieter and often less demanding workplace, or absent friends leading to less social engagements.
"The summer is a great time to shift out of your comfort zone," says Flex co-director Heather Thomas Shalabi. "For one thing, the studio is more relaxed and classes are less crowded as so many people go away. For those a little nervous about their ability or experience when trying something new, this makes a new group class less intimidating.
According to a recent article in Shape magazine, changing up your regimen is the key to keeping fit long term. And finding the right times to do that is vital.
"Every day, our lives are scheduled," says writer Jay Cardiello. "We get up at a certain time, go to work at a certain time, eat at a certain time, and if possible work out at a certain time. Your workout should be your daily escape, not something you do like a machine just going through the motions.
"For the best results, you should be switching up your fitness routine all the time. For some this may be every day, for others every three days, and still others every three weeks."
Heather adds that the easier going summer months are an ideal time for this all-important shift.
"At times like this, we've found people have more ability to refine their understanding of how the body moves and improve technique, with off-peak private or trio classes an ideal way to start. This gives them the confidence to go on a new workout adventure, which breaks the cycle of boredom and sets them up for a strong schedule in the autumn."
That's why Flex always aims to introduce new methods and exciting versions of established favorites – such as our new Ballet workouts, TRX®
Pilates Flow, Xtend Barre® Cardio Blast, TRX® Circuit, Zumba® and Detox Flow Yoga.
So if you want to get your workout mojo back, make the most of the quieter, slower pace of life in the studio and explore the possibilities out there.  You never know – you might find the workout of your life and be forever changed!
For more information on off-peak Privates or Trio Pilates, visit https://flexhk.com/promotions-events/
Read the full Shape article at: http://www.shape.com/blogs/fit-list-jay-cardiello/it-time-change-your-exercise-routine