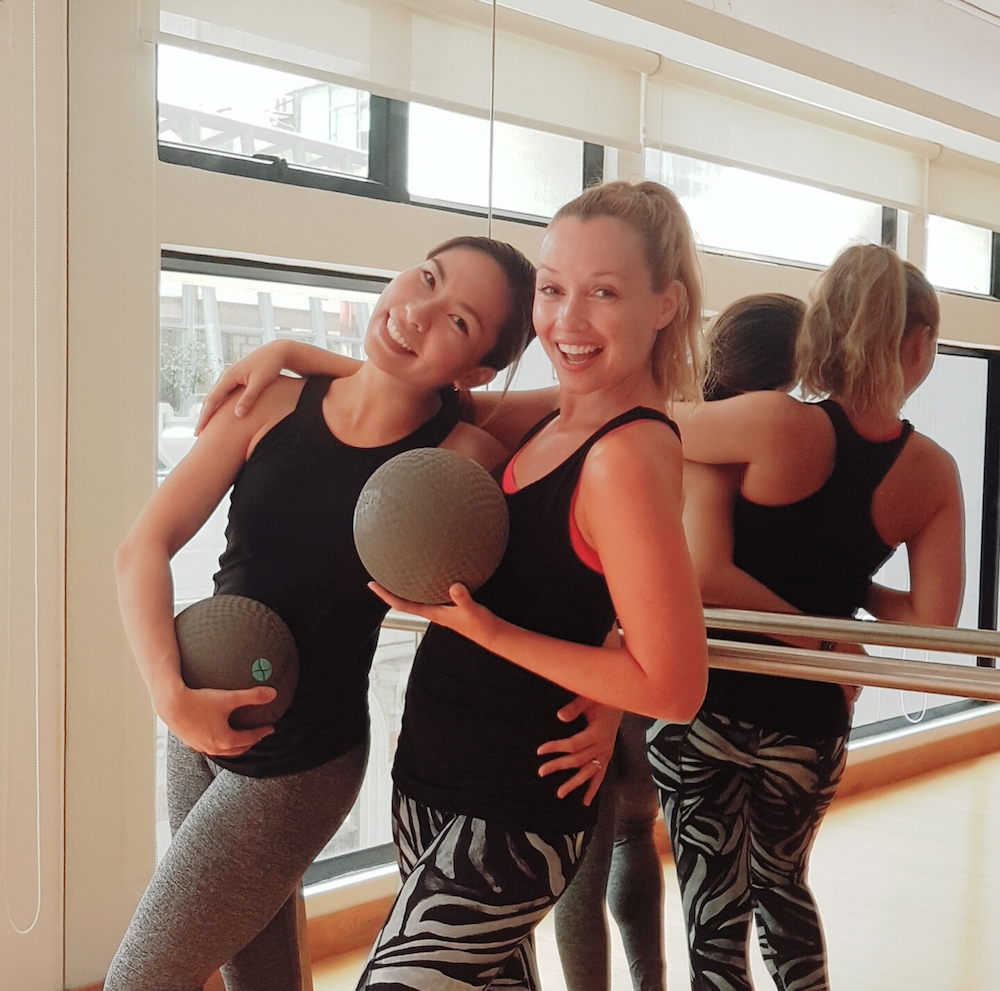 08 Nov

Passionate about XB – introducing dancers turned Flex instructors Anna and Katie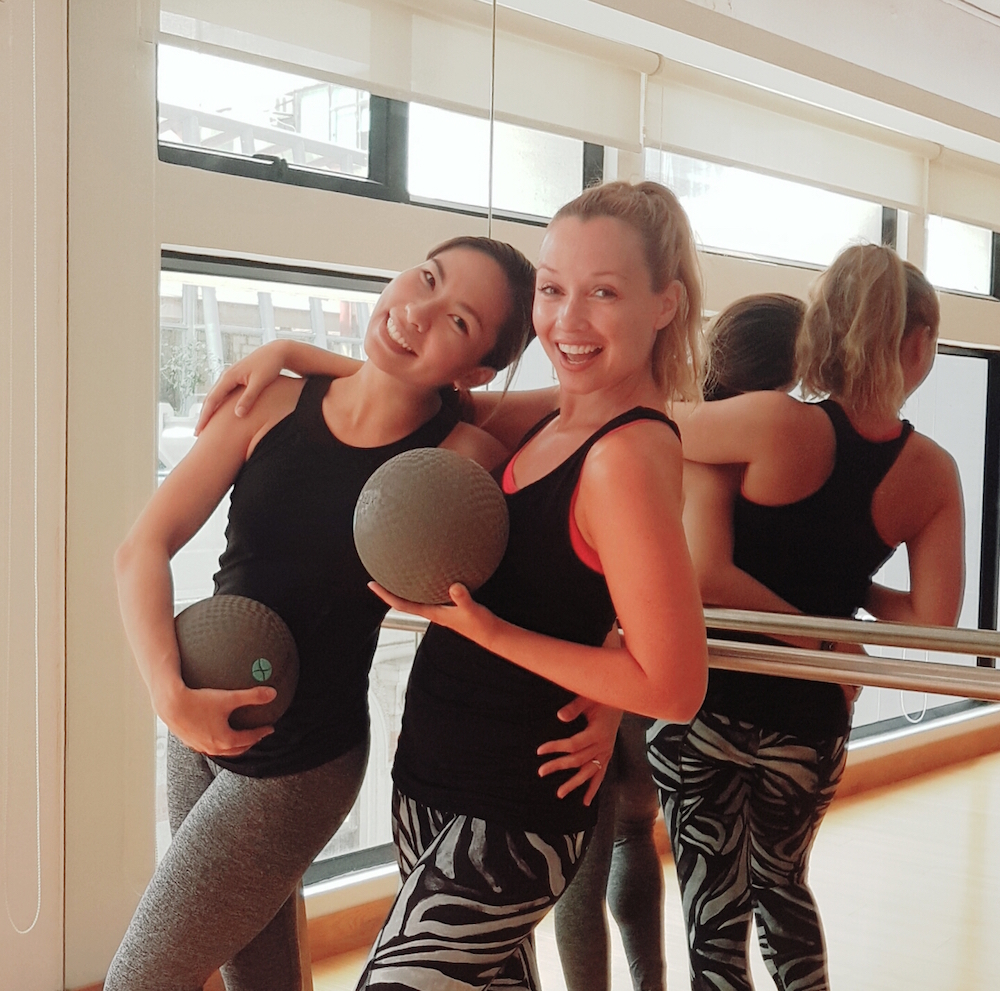 Anna Agawa was born and raised in the Philippines, and has lived in Hong Kong for five years. Katie Duff grew up in Victoria, Australia and having lived in Hong Kong previously for seven years she returned again this year. Both dancers have incorporated all kinds of fitness into their lives to complement their stage lives, and have recently become Xtend Barre instructors at Flex.
Anna – When I was a child, I dreamed of becoming a renowned ballerina. And as a dancer, fitness has always been a part of my life. Especially when I go through the healing process when I have an injury, fitness becomes my way of recovering and getting stronger.
Katie – I started ballet lessons at a small ballet school when I was five years old. I loved acting and performing and it was my dream to have a career on the stage, travel and see the world.
In order for me to be at my best physically throughout my dancing career, it has always been necessary for me to keep fit and abreast of new and rewarding trends in the fitness genre. I have always enjoyed being fit and flexible and I knew that I would benefit from the experience in my fitness regimes after I finished performing on stage.
Anna – I loved XB immediately because it has ballet! Not only did the choreography of the exercises intrigue me, but I found they have everything I need to strengthen me, especially the parts of my body that were in chronic pain.
I believe Xtend Barre is a complete and overall fitness regimen that is safe for anyone, and can guarantee the physique that you desire without the added bulk. Most importantly, when done correctly, it can help you recover from chronic injuries and strengthen you further.
Katie – I first tried XB earlier this year and immediately fell in love with it. It incorporated everything I loved and enjoyed in dance, Pilates and fitness. I knew that the skills I acquired and the experience I gained during my career would enable me to become a successful, dedicated and passionate instructor.
I strive to provide my clients with the means to achieve core control and endurance during a fun and energetic workout. Xtend Barre classes are a happy and fulfilling experience for the clients and they tell me that my sessions inspire and motivate them to reach their individual fitness goals.
Anna – Clients have told me that they enjoy the energy, the dance choreography and the sweat that feels good. Dance and music will keep everyone happy. For me, that's what XB gives.
Katie – Xtend Barre is very rewarding. Clients see results fast and the classes are always high energy and encouraging. There is always new choreography that keeps it fresh. The whole studio has a friendly and supportive vibe, everyone's there to get results and achieve their goals while enjoying themselves in a safe, inspiring and fun environment. I love seeing everyone come together, sweat it out, love what they do, pushing themselves to reach their goals and beyond, while also listening to great music and having fun. It not only motivates them but they motivate me to be an even better instructor and I love that.
Flex's Xtend Barre promotion!
With Flex's upcoming Xtend Barre promotion, attend eight or more XB classes within a month and if you work out at One Island South you'll get free and unlimited Barre classes on the last Friday of that month, while if you work out in Central you'll get a free HIIT or TRX Circuit class. Check out the details here.