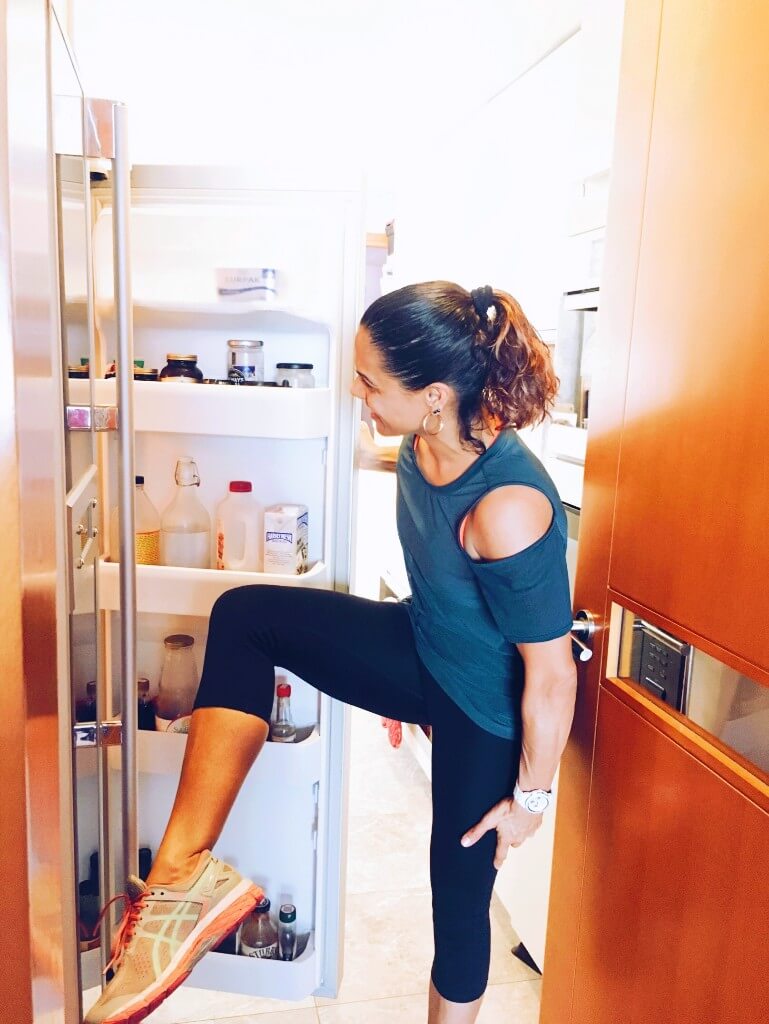 08 Mar

Kitchen Boss | What Your Fridge Says About You
Opening someone else's refrigerator is culinary voyeurism. But it's even better when that fridge belongs to a health and fitness professional.
We've peeked inside the icebox door of Pilates trainer and pre and post-natal body whisperer, Nicole Serje, to see what she always keeps chilled and ready for energy, health and super fresh taste.
The chilling verdict? She's a waste warrior, super organized and has more milks than a cool café.
This is what we found on the shelves: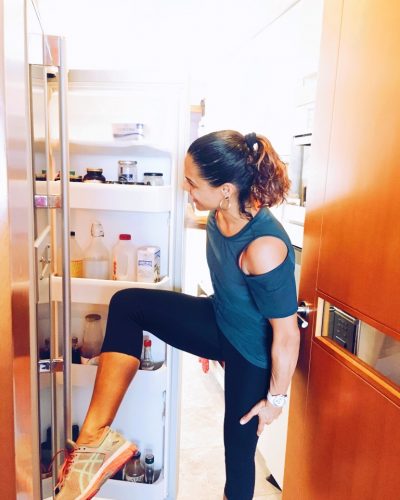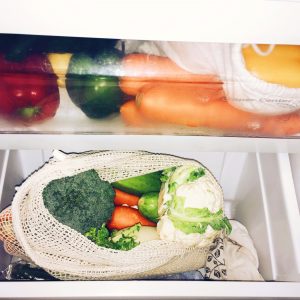 "I have vegetables galore, especially raw carrots, red onions, red capsicums, fresh baby spinach; anything crunchy. I always have eggs (free range) but I'm not so fussy about organic, although I try to get them if I can.
Most of my fresh produce is from a local organic farm in the New Territories, as I find that it's really tasty. My helper or I also buy produce from the wet market nearby, but I buy as much as I can from the farm in the New Territories, especially his seasonal strawberries.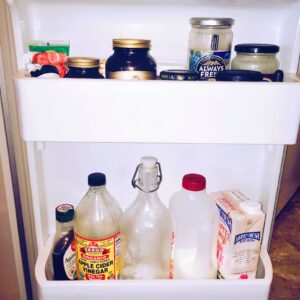 "I have a variety of milks – cow, nut, rice, coconut – for the entire family. I try to bake with alternative milks as my son has asthma. My kids are 13, 9 and 5, two girls and boy. I personally have cut back on dairy, but not totally cut it out. I don't really eat cheese, but I do have it for my kids in sandwiches and pizzas. I always have avocado and I keep my almonds in the fridge because of the humidity and they stay fresher for longer.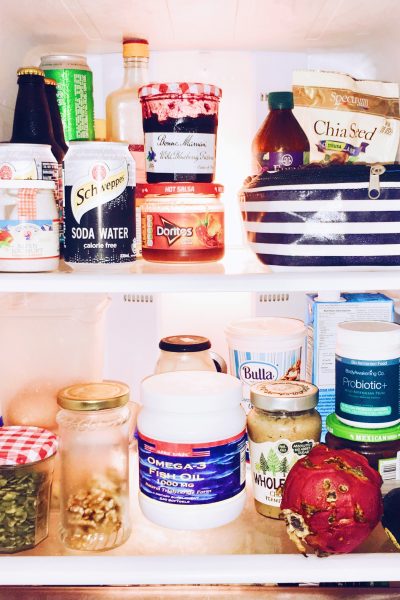 "I even keep seeds like pumpkin and sunflower in the fridge and everything is stored in glass jars or containers. There's a bulk store in Sai Ying Pun called Live Zero (https://livezero.hk) where you can take your glass containers and fill them up with produce.
"I also wrap my cheese in beeswax paper (which I buy from Live Zero and Plastic Free HK, https://www.plasticfreehk.com) It's reusable and biodegradable and lasts about a year. I try not to use cling film, but I do have it somewhere.
"I also keep sauces in the fridge – BBQ, chili, tomato, tamari and various condiments.
"I even keep my supplement pills – vitamin E and a zinc/magnesium combination, as well as fish oil. PLUS, I keep my nail polish in the fridge! I read that it's keeps it from getting gluggy.
"I have organic Greek yoghurt – in a big a tub – as there's less waste. I always try to buy organic yoghurt (my husband likes the Skyr yoghurt because of the high protein content). My kids like Greek with honey.
"There's always cottage cheese, because I like it as a quick protein fix."