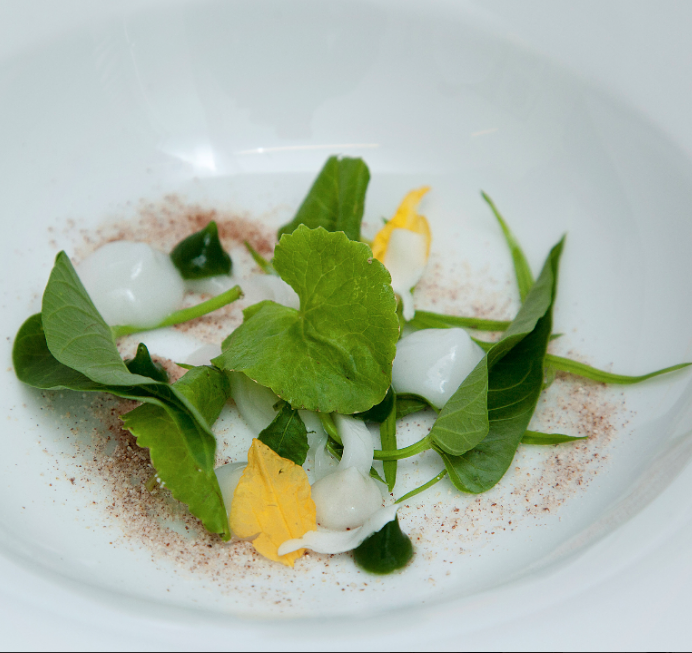 09 Oct

Your 'Flu Season Cure-All

In Sri Lanka, instead of stuffing their faces with sugary muffins to get them moving, the locals savour Gotu Kola, considered a cure-all, and one that tastes pretty darn good too.

Thanks to the General Manager at TRI Lanka Resort in Galle, Oliver James, we can let you in on their version of this flavoursome and energy-boosting breaky potion to end all breaky potions.

"This is our deconstructed take on a traditional Sri Lankan daily cure-all breakfast broth," says Oliver. "It's a blend of toasted ground rice and coconut milk and served in the home or from roadside stalls."

If you can find these leaves in Hong Kong, well done you. If not, you can try the dish every day at TRI Lanka on a fabulous retreat in November, at which Flex director Heather Thomas Shalabi is teaching (see more information below).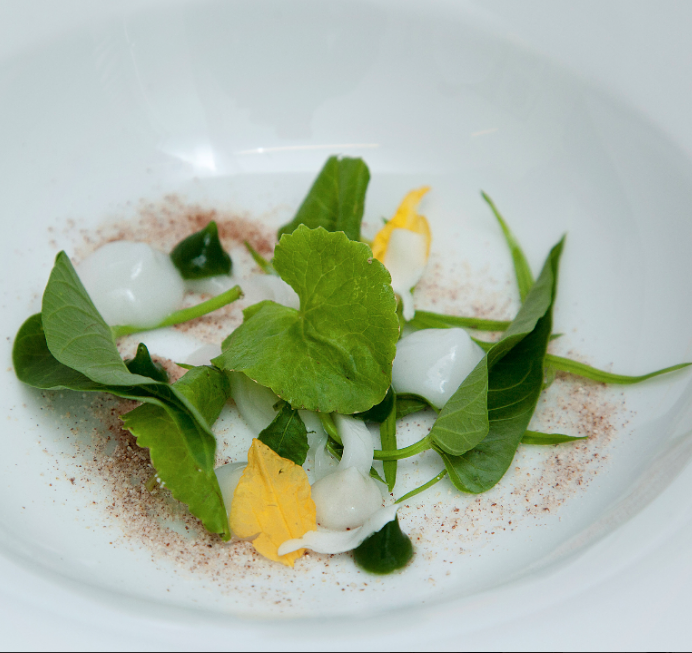 Kola Kende Salad (with broth)
Ingredients for broth (one cup of each leaf, one cup of the rice and three cups of the milk):
Gotukola leaf
Kan Kun leaf
Hathawariya leaf
Mukunuwenna leaf
Ground rice
Coconut milk
Puree for impressive dishing up:
Pureed coconut flesh from the young thambili, a king coconut prevalent in Sri Lanka (served as dollops on the plate).
Method for entire dish:
Blend the above leaves with the toasted ground rice and coconut milk.
On the plate, place small dollops of the pureed coconut flesh, sprinkle with raw leaves and any other Ayurvedic herbs you wish (cumin, turmeric, ginger and so on) and finally, pour the blended green broth over the top.
Or, better still, visit TRI Lanka yourself and enjoy this energy-boosting delight every day.
 Our Flex Director, Heather Thomas Shalabi and Founder of Pilates Retreats Asia, Mareile Paley, are excited about an upcoming retreat at the resort, Pilates Go Deep (with yoga included too).  
Experience a blissful week of practice, R&R and new experiences. Let the lush tropical setting of Sri Lanka's West coast set the stage for discoveries. This retreat will focus on 'going deep' as the name implies. Find new depths in your Pilates or Yoga practice and explore the inner connections between mind and body.
It's from November 18-22 and is a great all-inclusive deal for those who need to recharge and boost their immunity. For more information or bookings, go to http://www.pilatesretreatasia.com/retreats/pilates-yoga-retreat-sri-lanka/