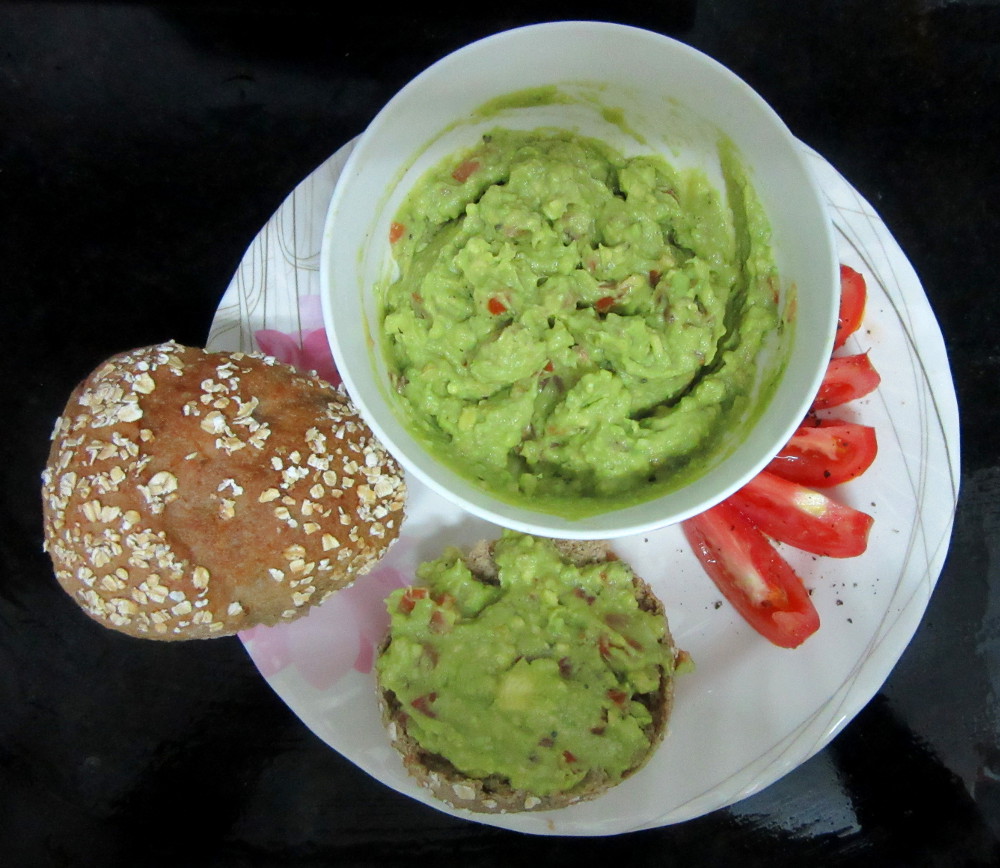 20 Sep

Dani's Fantastic Guacamole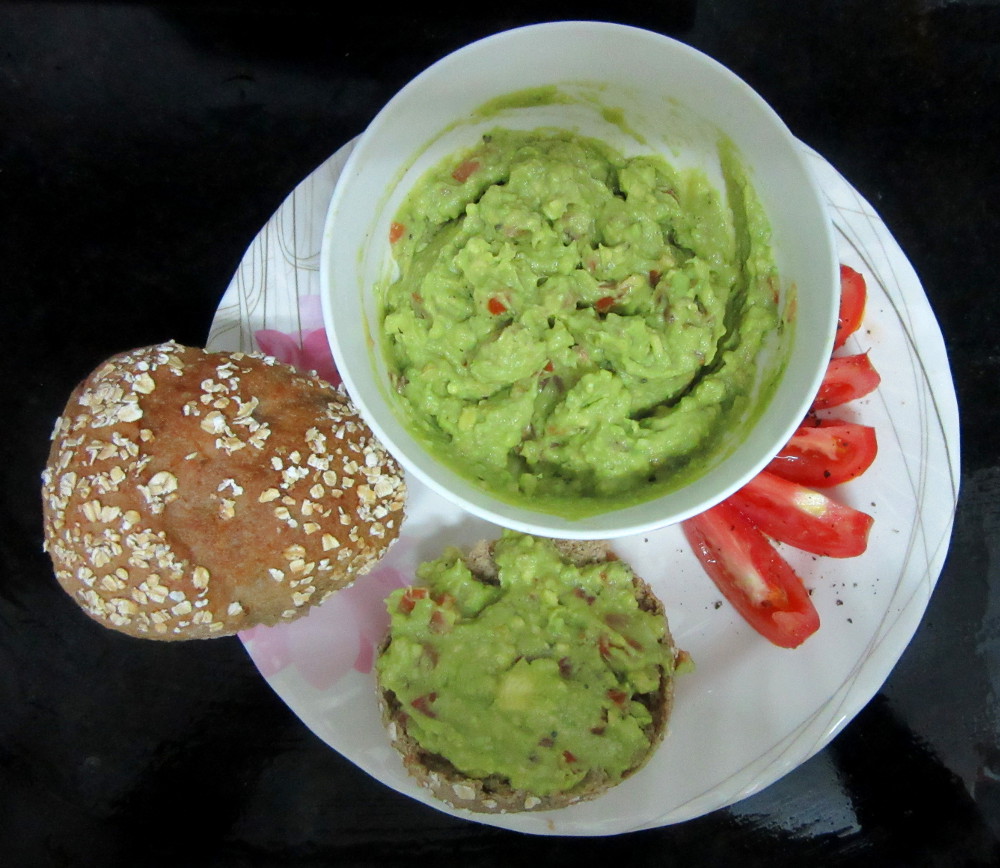 As a young, single female I can't abide cooking for one person, and certainly don't have the same gusto as for two or more. As I always have chosen my respective others more on their cooking ability then their character, it seems my kitchen skills have therefore fallen abominably into disuse. However there are some things that do not require much kitchen related effort and bring results that can seduce the taste buds, such as guacamole. It is tasty as a dip in the evening with friends or an ideal healthy breakfast when combined with wholemeal bread or similar.
Serves two (or one glutton, like me!)
Ingredients
2 avocados (nice and soft)
1/2 a medium sized tomato
3 large garlic cloves
1/2 a lemon or one lime
Salt and pepper and some chili powder if you have some
Method
Cut open and scoop out the avocado with a spoon and mush the soft green flesh with a fork. (If you intend to keep the guacamole till the next day or for several hours in the fridge keep the avocado pits and put them back into the mix at the end to help avoid the mixture turning brown.)
Dice the tomato as small as possible, add this to the avocado and mush it in.
Peel the garlic and either use a garlic press or chop it super fine and add it to the mix. You may use less then three cloves, but I think, what is the point? You will smell of garlic regardless so may as well enjoy the experience to the fullest. There can never be too much garlic! If you chop the garlic rather than press it, leave the guacamole when finished to stand for half an hour so the garlic can defuse its flavor a little longer.
Squeeze half a lemon or one lime into it all and keep mushing it all together.
Add salt, pepper and chili powder to taste.
Some people like to add chopped coriander but I am not much of a coriander fan unless it is in soup. It has a peculiar taste and isn't always appreciated by everyone, so you may as well leave it out and keep everyone happy.
Bon Appetite!
About Dani
The newest recruit to join Flex, dancer, pole dancer and yoga instructor Dani has introduced her aerial fitness, yoga and tricks to teens and adults, and also leads Ashtanga and Hatha classes. Check out her classes here.