02 Aug

No More Cellulite!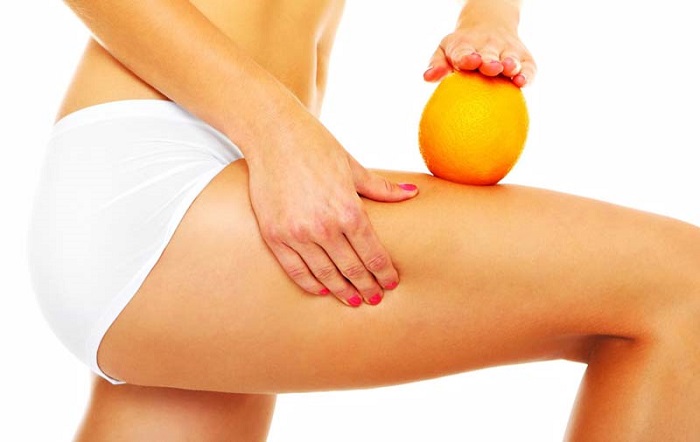 Karina Stewart, co-founder of Kamalya Wellness Sanctuary in Koh Samui, tells how we can rid ourselves of dreaded orange peel skin.
What is cellulite?
Cellulite – the appearance of dimples on the plumper parts of the body, namely the thighs, buttocks, stomach and sometimes arms – is an extremely common concern for women and men of all ages.
Cellulite occurs due to a variety of factors. The most common causes are either excess body fat and/or poor tone, particularly of the smaller, less commonly used muscles, as opposed to the major ones. But the most svelte and even athletes can also have cellulite – how can this be? Well this is because cellulite can also be exacerbated by water retention, poor lymphatic function, hormonal imbalance, reduced circulation, stress, poor diet and over all body toxicity.
Combating cellulite therefore requires a holistic approach which addresses the body as a whole. With this in mind, my top suggestions are;
Therapies and Lifestyle
Pilates and Personal Training with a focus on deeper and core muscles. In addition, low impact fat burning exercise is recommended, such as cycling, hiking, walking
Far Infrared Saunas to aid in removal of wastes directly from the fat stores, increase circulation and to burn calories
Lymphatic drainage treatments to mobilize lymphatic flow, ensuring optimum fluid balance and reducing any lymphatic stagnation which can increase the appearance of cellulite
Dry skin brushing has similar effects to Lymphatic Drainage and can be performed at home. Always use a specialized skin brush made with natural bristles and rub the arms and legs gently in a circular motion, always towards the heart. Perform 3-4 x per week before showering (learn the finer points of this method at one of Flex's upcoming Dry Skin Brushing workshops. Details TBA).
Massage with diluted essential oils of lemon, cypress, cedar and grapefruit to stimulate lymph and blood circulation.
Avoid using synthetic, petrochemical or toxin laden skin care products. Use natural oil such as coconut for moisturizing. Mix some coconut oil with some coffee grounds for a skin tightening body scrub.
Keep energy for exercise and motivation high by making sleep a priority. Rest is just as important as activity.
Hormonal balance is important. If you are female and suffer from any hormonal symptoms such as PMT, mood swings, painful periods or you have a medical condition such as polycystic ovaries, a visit to a Naturopath to support your specific hormonal balance is recommended.
At Kamalaya we recommend our Comprehensive Detox Program to jump start cellular metabolism and a deep cleansing process in order to address cellulite concerns.
Food and Supplements
Healthy eating- particularly in regards to monitoring salt intake and reducing or eliminating sugar altogether – as well as getting adequate, high-quality protein. Enjoy small portions of quality protein during the day and use only small amounts of sea or Celtic salt when necessary.  Ensure vegetables constitute the majority of lunch and dinner.
Staying well hydrated- drink 2-3L of clean filtered water per day, adding lemon or a bit of fresh vegetable juice for better absorption
Avoid alcohol, refined sugars and deep fried foods for optimal weight and energy
Gelatin is a source of dietary collagen (collagen constitutes our connective tissue), and regular consumption may improve cellulite. Just make sure it comes from a healthy source and contains no added ingredients.
Herbs which support circulation and collagen formation may be useful, such as gotu kola, ginger and horse chestnut
Essential fatty acids are important for cell strength and are anti-inflammatory. Increase fish, avocadoes, nuts and seeds in the diet and supplement with high quality Omega 3s.
https://flexhk.com/wp-content/uploads/2014/07/Kamalaya-Retreat-Nov-2014-eDM.jpg
Flex is running the Healing Synergy: Yoga & Pilates Ayurvedic Retreat and 200-Hour Classical Hatha Yoga Teacher Training with Michelle Ricaille & Heather Thomas Shalabi at Kamalaya from 4 – 9 November.
See more at: https://flexhk.com/training-and-retreats-2/#sthash.wjVH50NB.dpuf