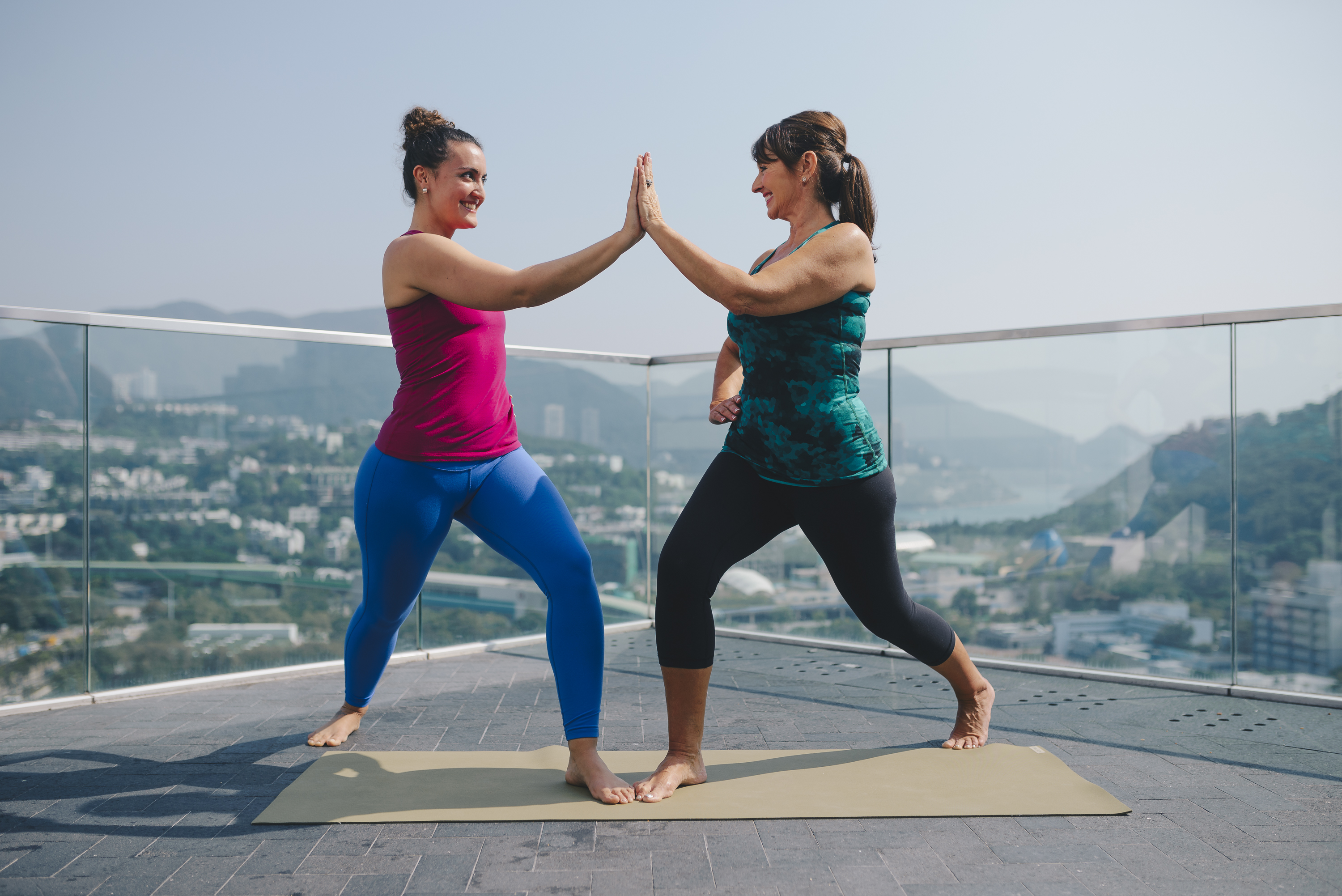 08 Feb

One Class. Two Workouts. Double The Happiness.

How to get bored with exercise 101: do the same workout at the same pace, over and over again.

But there's also another reason why we can lose our mojo – those moments where half way through a class, you're sick of the streeeetch and feel like sweating it out a bit. Or a weights class where decompressing your spine after a day at the desk is more of what you need. Us humans are a fickle bunch, but you know that's a poor excuse. There is a way to ensure you stay on track with your fitness goals.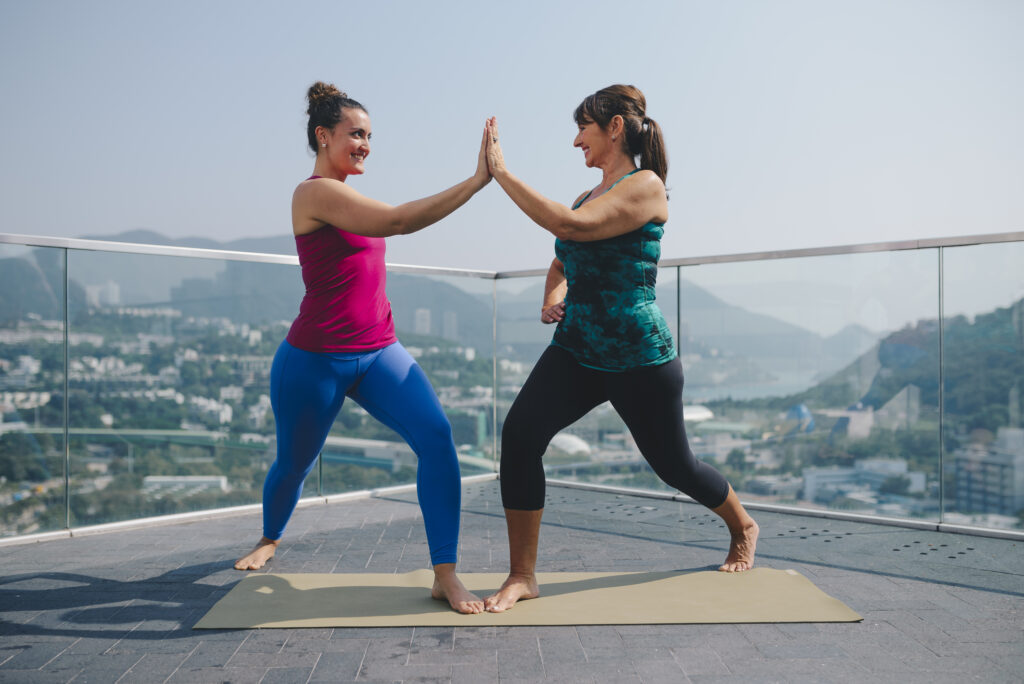 Welcome to our Double Happiness classes, a hybrid of what you need, what you want and what you didn't expect. "The new hybrid classes we're introducing are not only fun and innovative, but a way for clients to work out with trainers they would not normally meet in methods they don't regularly undertake and combine that with what and who they know," says Flex co-director Heather Thomas Shalabi. All movement forms have an overlap of strategy and philosophy and sometimes seeing them in a new light gives us insight into the exercise we love to do, she adds. "You get your yoga or your AntiGravity® time and you get your strength training circuits – all in one 90 minute session. It's a way to blend the best of our new methods with the stability of our established methods, such as Vinyasa yoga."
In this day of blended families, gender fluidity and food combining, there are no rules as to how to make your life more about what works best for you. The same goes for your workouts. Mix it up, experience a different kind of trainer and get the best of both worlds. Having tried a yoga-fitness blend myself in another life, I can attest to the smug, total body satisfaction post-session. "You come out of these kind of classes feeling amazing," Heather agrees. "The breathing and focus of Vinyasa yoga or AntiGravity® combined with the strength building of FlexPower (weight circuits) is so holistic that every fitness and spiritual box is ticked in that brief window."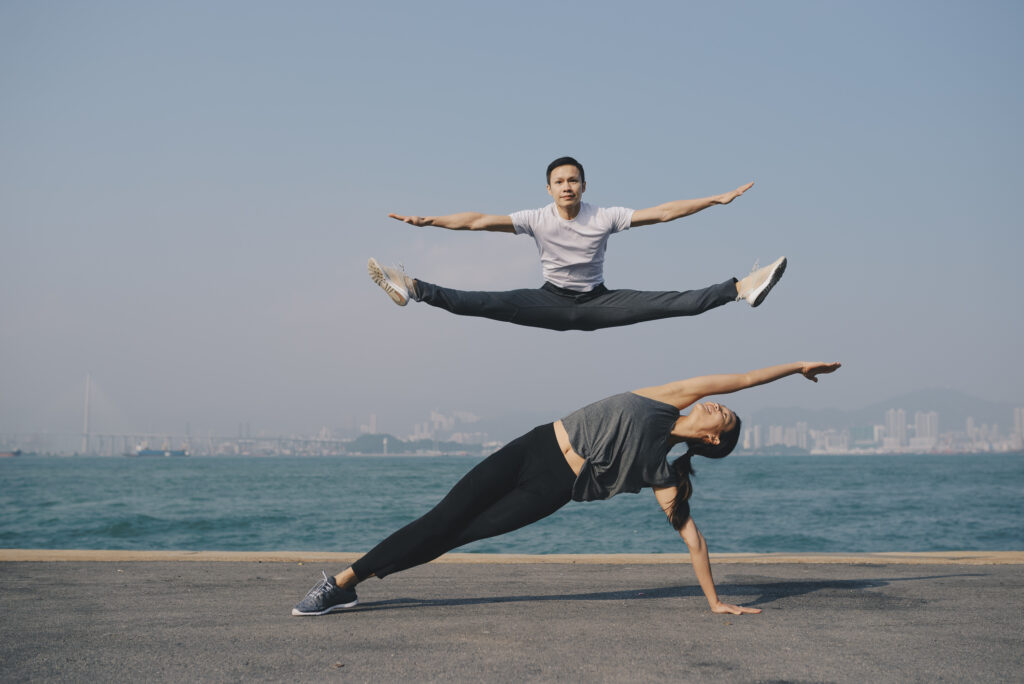 At the beginning of every month starting in March, we will be offering the following (blends will also change, which is part of the fun):
FLEXPower/Vinyasa Yoga combining the strength building moves of the Flex Power Class with the strong practice of a dynamic vinyasa flow.
Friday 2nd March 9:45 – 11:15 AM OIS
Taught by Andrea Ramirez and Adam Weirick
FLEXPower/AntiGravity® Aerial Yoga
Sunday 4th March 12:15 – 1:45 PM Central
Taught by Raul Bravo & Rebecca Jean Wong
Secure your places now. For more information, email [email protected]