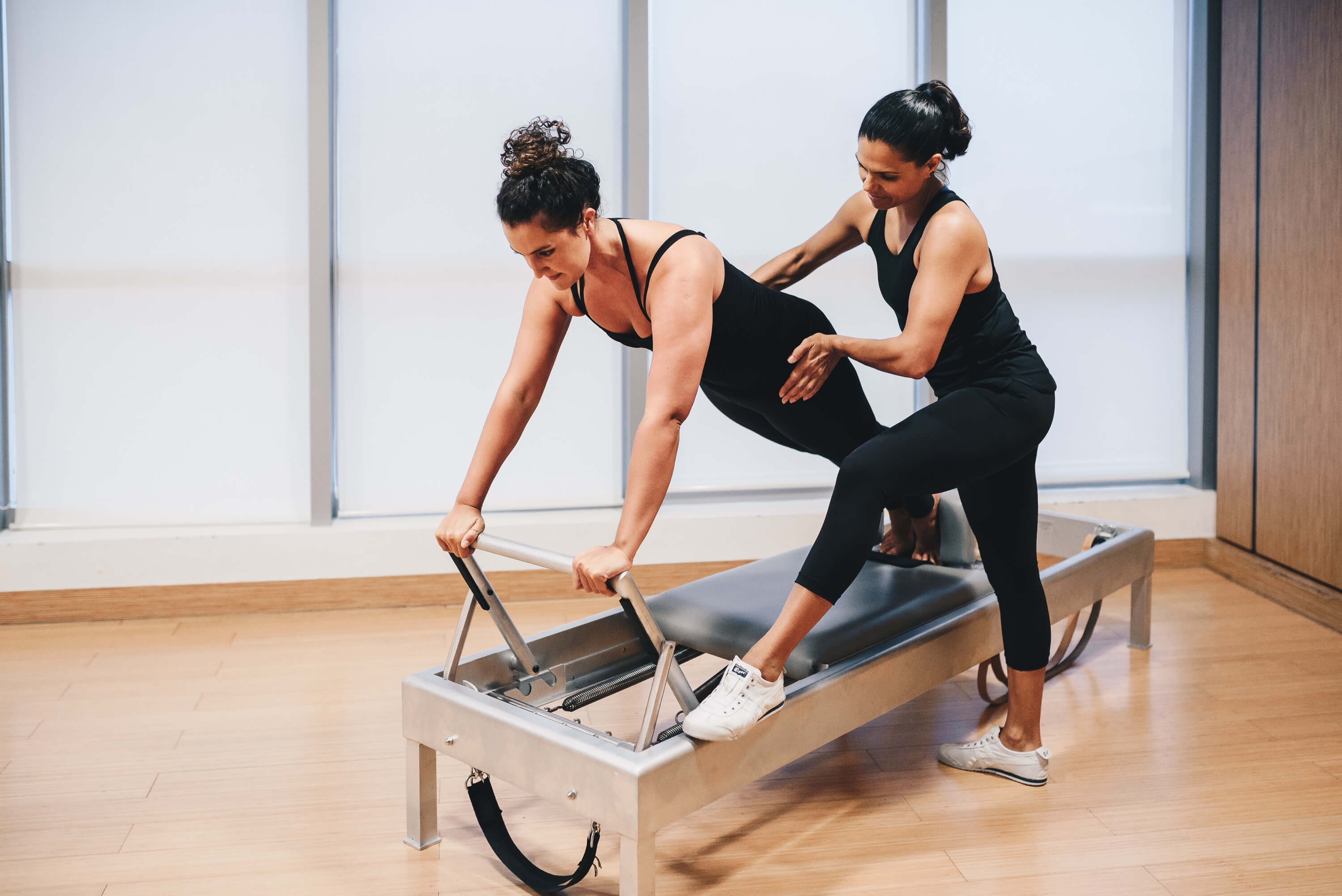 08 Nov

How A Studio Becomes Your Haven
How do you ensure you get the most from a workout while also advancing those you have done in the past? Or, finally address an old injury that's holding you back? Or, start getting excited about your chosen form of exercise?
For many, it's basically taking the time to get more personal time with a trainer – and making a deal with yourself that you will stick to a schedule.
Natasha Tariq did just that.
The Flex Pilates client and mother of twin three-and-a-half-year-old girls – and a former investment banker from London – wanted to finally address areas of her body that were holding her back.
"In the past, I had tried to do private sessions on and off….now I have a regular slot," says Natasha, who schedules in her sessions with Flex co-founder Heather Thomas Shalabi. "I felt it was necessary as my practice had been hindered after a yoga injury and having kids. Certain parts of my body also needed opening up.
"The studio is also a haven in the middle of a busy day!"
For Natasha – as with others who take the plunge to get focused – the regular one-on-one works, as it allows her to address all her physical issues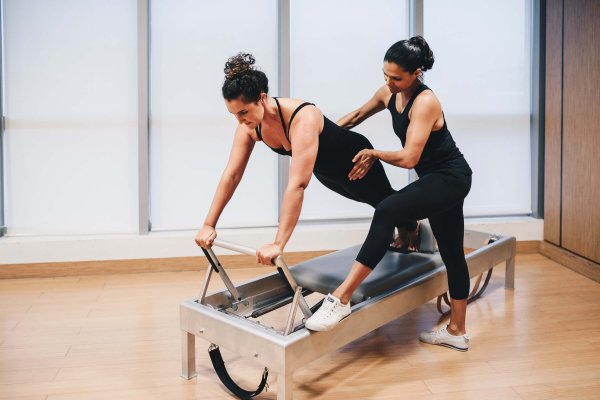 "Heather's attention to my problem areas have meant that I have been able to overcome difficulties I was repeatedly having," she says. "It has also really helped with my posture and strength. I can go to a group class now fully aware of what I should be doing and how and remarkably I feel that the practice is almost easier as a result!"
Natasha's favorite piece of Pilates equipment is the Reformer, which is lucky, as this phenomenal tool is what is used in Flex's private training studios.
"I think it is an absolute magical machine that elongates, strengthens and makes you taller."
Natasha still loves the atmosphere of group classes, adding that the variety of teachers and their different styles have meant that she enjoys mixing up the workouts.
Her advice to anyone wanting to try private training in Classical Pilates is simple.
"It will change your life. It's a very strong work out that is hugely underestimated. Your body will respond and you will feel the difference. It can also be remedial which I think is great for anyone who has suffered previous injuries or has problems with their body."
Want to get more focused on you, by taking a one-on-one, duet or trio session at Flex? Start with our 30-Day Pilates Challenge, on now until December 16. See https://flexhk.com/promotions/ for more information.