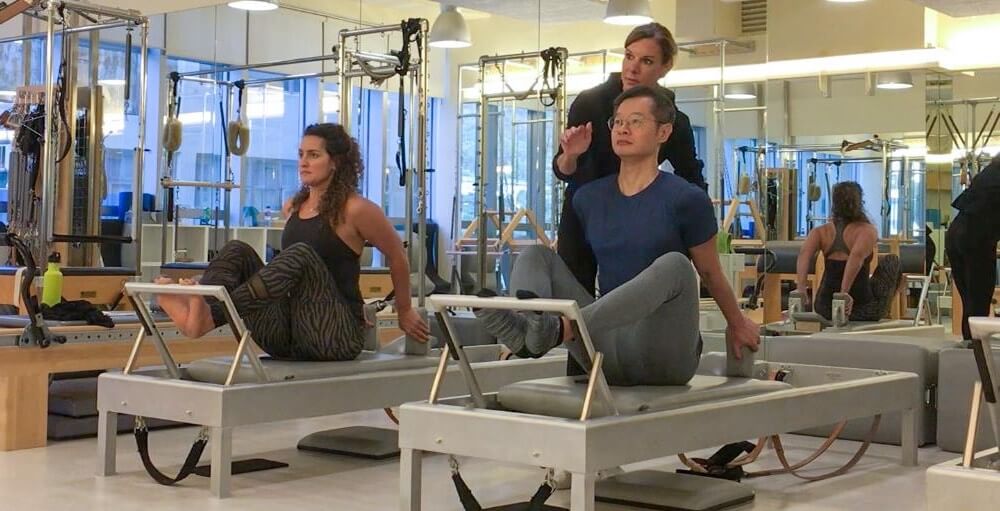 21 Feb

Heather Thomas Officially Becomes Real Pilates New York Lead Educator

We celebrate Flex Studio's very own Heather Thomas, who was chosen as one of this year's lead trainers for the Real Pilates New York Teacher Training Program 

 

In January 2022, Heather Thomas of Flex Studio HK was officially chosen to become a lead trainer for Alycea Ungaro's Real Pilates Teacher Training. After more than eight years of working with the program and bringing it to Asia, Heather was handpicked to join the group of talented, seasoned instructors who all share a deep passion and unwavering commitment to spreading the Classical Pilates curriculum, as Joe intended.

 

As a Real Pilates Lead Educator, Heather has officially entered the elite inner circle of one of the most globally prestigious Classical Pilates Teacher Training programs. She has worked  intensively with Alycea Ungaro and her amazing team of Educators for several years, first as an Apprentice, then a Mentor, and now Lead Educator. This puts Heather in charge of leading Teacher Training Seminars for those pursuing 3rd Generation Certification at Flex Studio in partnership with Real, and grooming Apprentices from beginner level through to final certification.

 

We catch up with Heather in between her travels from New York to Singapore and Hong Kong: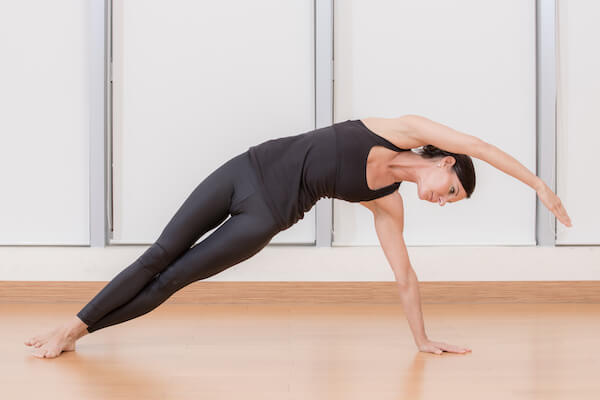 Congratulations on becoming Lead Educator! What made you decide to pursue becoming a Lead Educator for Real Pilates NYC? 
It's no secret that Pilates is my passion, and being an instrumental part in training the next generation of Classical Pilates talent is an honor and privilege. As an Educator, I can fully put my accumulated skills to use and share the depth of my knowledge. This was always my path. 
How was your journey to becoming a master trainer for Classical Pilates? 
My journey to becoming an Educator and master trainer probably started when I was very young and studied Classical ballet intensively. Movement has always been fundamental to my life and who I am. Speaking candidly, I've always had a very good eye for biomechanics and movement… studying Pilates was an evolution of that talent. The journey therefore, has been long, but very sweet.
I spent a lot of time researching different Classical Pilates Teacher training programs before I committed to Real. Alycea and her team captured my heart and re-ignited my passion for teaching after 12 years on the job.
What was it like working with the team in New York? 
I was totally impressed by their professionalism, dedication to preserving the original Pilates repertoire, structured teacher training program and level of support. I can say everyone in New York bent over backwards to accommodate time differences, foster community and an environment of shared experiences.
How does this change things for you or your clients? 
As I'm leading trainings on-site from Flex in Hong Kong and Singapore, the biggest change is that we can accommodate scheduling and mentorship more effectively. I can offer a more in-depth training experience by working hands-on with all the apprentices, and share the nuances of my knowledge of each exercise.

Has this opened up other possibilities or opportunities?
Becoming a Lead Educator has definitely opened up more regional opportunities for me and Flex. Logistics are so much easier when you're teaching and traveling in the same time zone; it's more cost effective and the training is better in person. This means we will expand more rapidly across the region to offer the prestigious level of training Asia so deserves. We will be able to reach a much broader, talented audience and grow the Classical system across the region.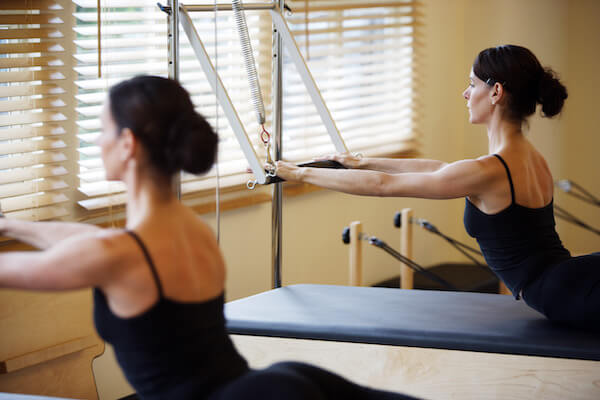 What will you bring to the Real Pilates instructor training? 
I have meticulous attention to detail, a very focused eye and multiple levels of information about every exercise in the System. Aside from bringing this in-depth level of knowledge to the training, I also share my secrets and "hacks" so apprentices get the best of the best, right from the start, to become intelligent and effective instructors. After studying and teaching the Classical system for many years, I have in-depth case study info to impart which is incredibly valuable information for newbie Apprentices.  
How do you plan to groom the next group of 3rd Generation Instructors?
By honoring the legacy of Joseph Pilates himself and staying true to the work Romana Kryzanowska taught Alycea Ungaro. Alycea has an incredible sense of integrity and ethics around the work, whilst also honoring " the body in front of you, and what it needs." This is what makes a good teacher great: having the in-depth knowledge and understanding of the system to work a client intelligently and efficiently, giving their body exactly what it needs in a fifty-five minute session.  This is my approach to grooming greatness and furthering the Pilates legacy.
What's next for you and Flex? Any exciting plans for the coming years?
As mentioned, regional expansion is happening, as we're currently offering training in Singapore, with plans for further expansion. I'd like to see excellence in Classical Pilates teacher training offered across Asia, so the regional consumer understands, and has access to, the real deal when it comes to Pilates.
Looking ahead, I plan to return to leading Pilates retreats, revolving around finding flow based on the System of Contrology – a concept I've been developing for years now. I'd love to see this approach to the retreat experience evolve into a global concept offered in multiple locations on a regular basis.  
Congratulations once again, Heather! 
Flex Studio is a host site for Alycea Ungaro's REAL Pilates Teacher Training (RPTT), an internationally recognized Classical Pilates training programme. Those who complete the training are certified 3rd Generation Classical Pilates instructors in the lineage of Romana Kryzanowska. The next intake cycle starts in the spring of 2022; the 600-hour programme begins in March. For more details, visit flexhk.com/teacher-training