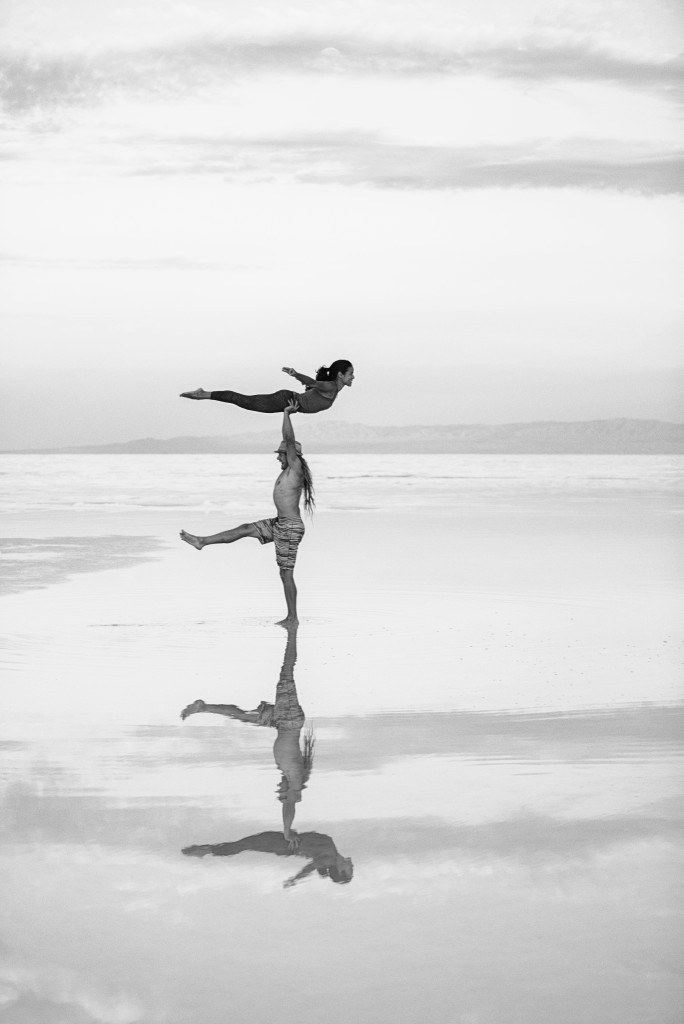 09 Nov

Go Acro!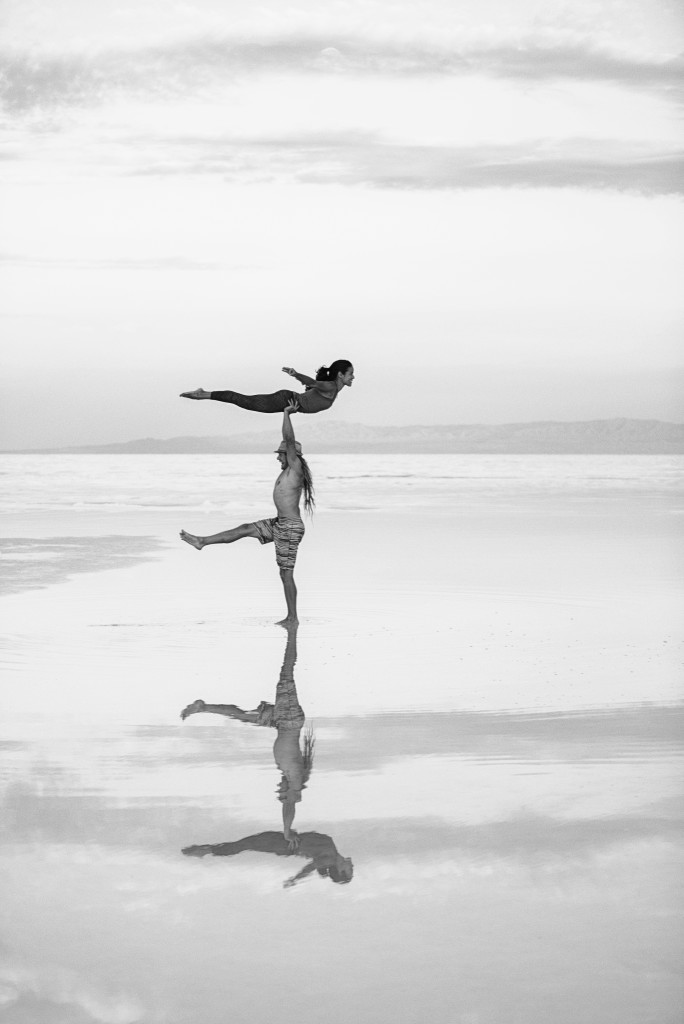 Go Acro!
With Raquel and Sam of YogaSlackers
Flex co-founder Heather and her daughter Noor first met YogaSlackers Sam Salwei and Raquel Hernandez-Cruz at the Wanderlust Yoga Festival 2013 in the US. They have been groupies ever since! Sam and Raquel are as renowned for their AcroYoga as their slacklining and will be doing gravity-defying demos and taking fun AcroYoga classes at the Flex Family Yoga Festival this weekend. Raquel tells us what it is she loves about AcroYoga, Slackro and Slacklining, and what makes them especially good for mini Flex students.
What is it you love about AcroYoga?
The most beautiful thing about AcroYoga is that it offers a tool for playing without the need for anything else. Say you got stranded in an airport for a few days without the ability to leave or step outdoors, if you had one more person you could play for hours and hours, exploring movements, connections and how you relate to each other.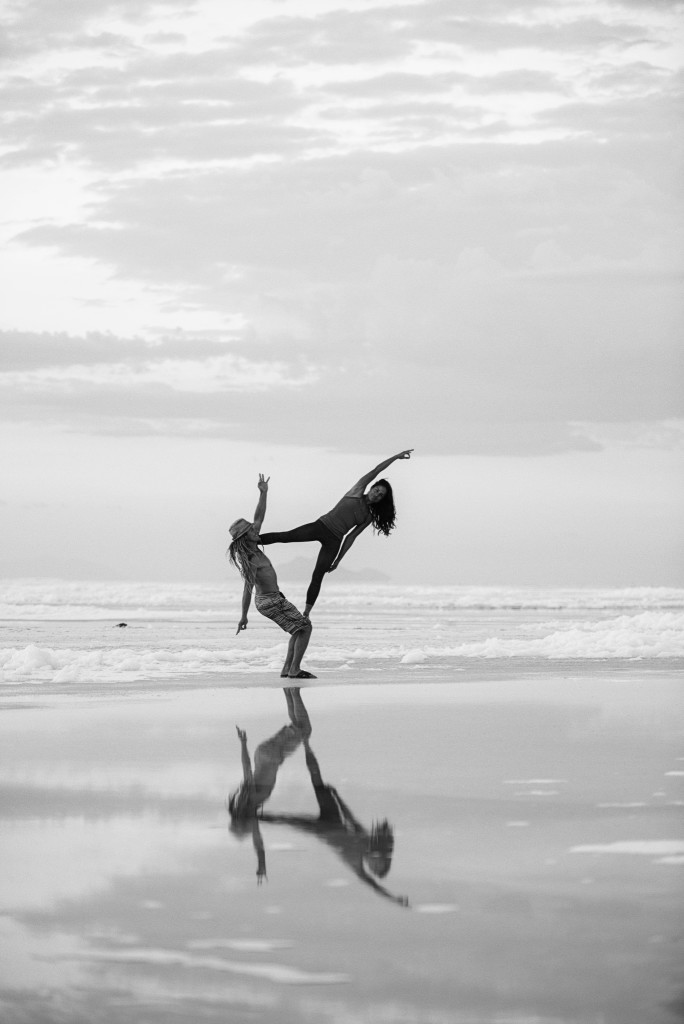 What is it about AcroYoga that is so beneficial?
Quite different to a regular yoga practice, AcroYoga focuses on connecting with others. I feel it is the best test of a centered yoga practice as you need to interact with others while finding the perfect balance of strength, flexibility, calmness and good communication skills.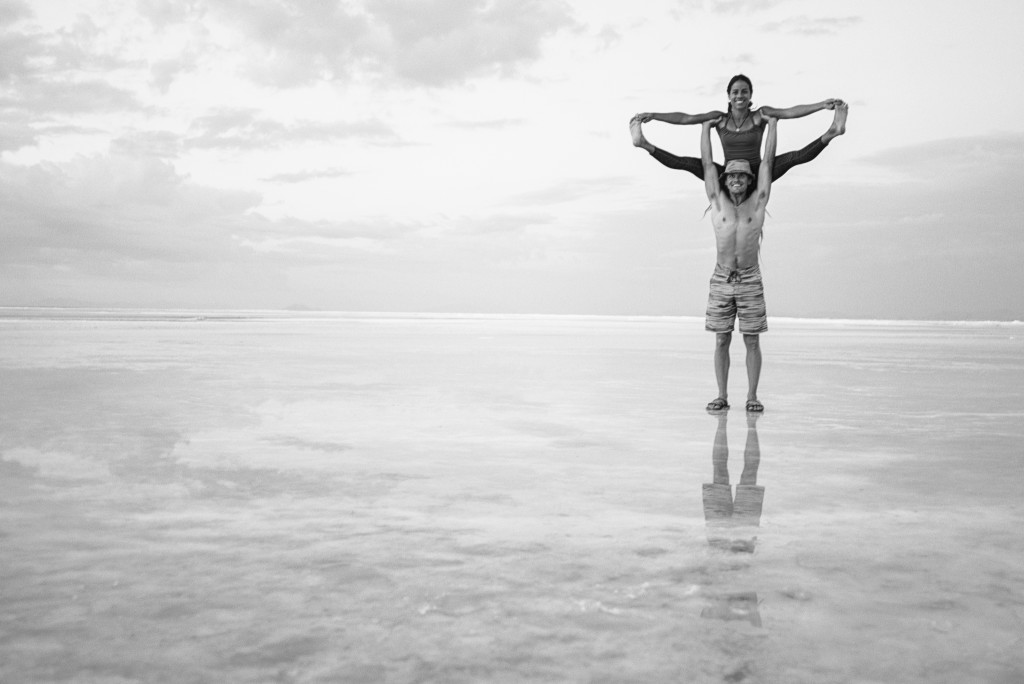 Are Slackro and AcroYoga good for kids and teens?
The beauty of Slackline Yoga (Slackro) and AcroYoga is that children and teens will naturally learn and experience yogic concepts while playing. We have taught people aged five to 80 how to play this way with very similar results. Children (and adults) need a method to channel their energy and to focus their minds. Slacklining, Slackro and AcroYoga provide just that.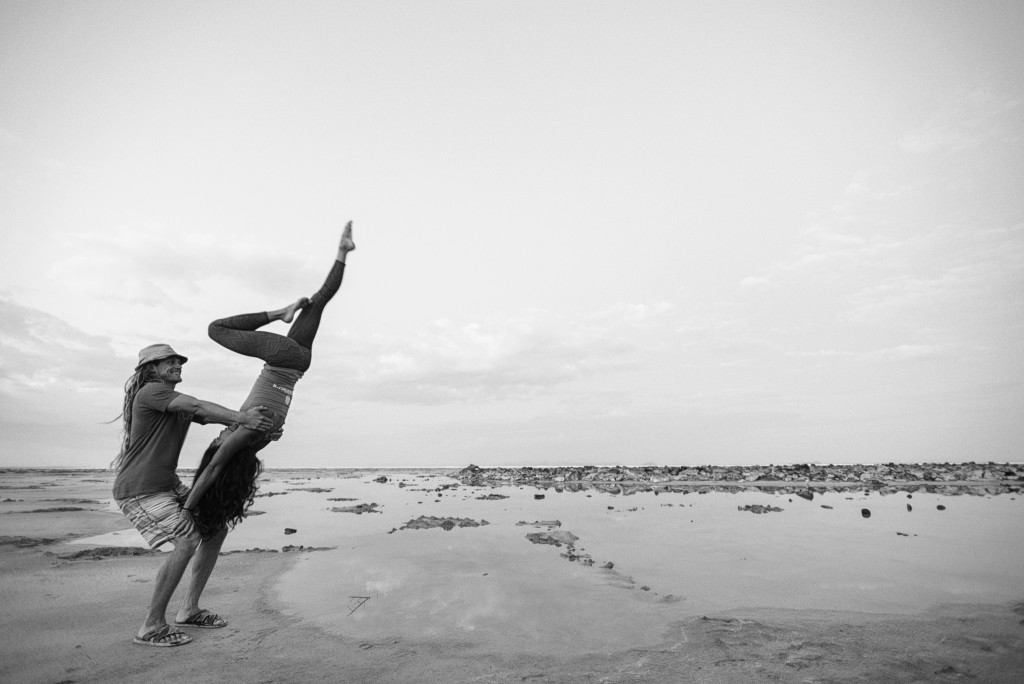 How do the modalities differ?
In a sense Slacklining and Slackro force the mind into one point of focus, because if you lose your focus the slackline will remind you by throwing you off balance. Once you remove all the thoughts that clutter your mind, you can focus on what's really important.
We have experienced working with stressed children and teens, and observed that after 15 minutes of playing on the line they seem more centered, de-stressed and joyful, knowing that they can find balance in their lives, just like kids should be!
AcroYoga, on the other hand, allows them to experience the power of communication and teamwork. It is easy to see how simple it is to put someone down in any situation, but it takes courage, teamwork and communication to lift someone up. They experience the beauty of helping others and the importance of clear communication.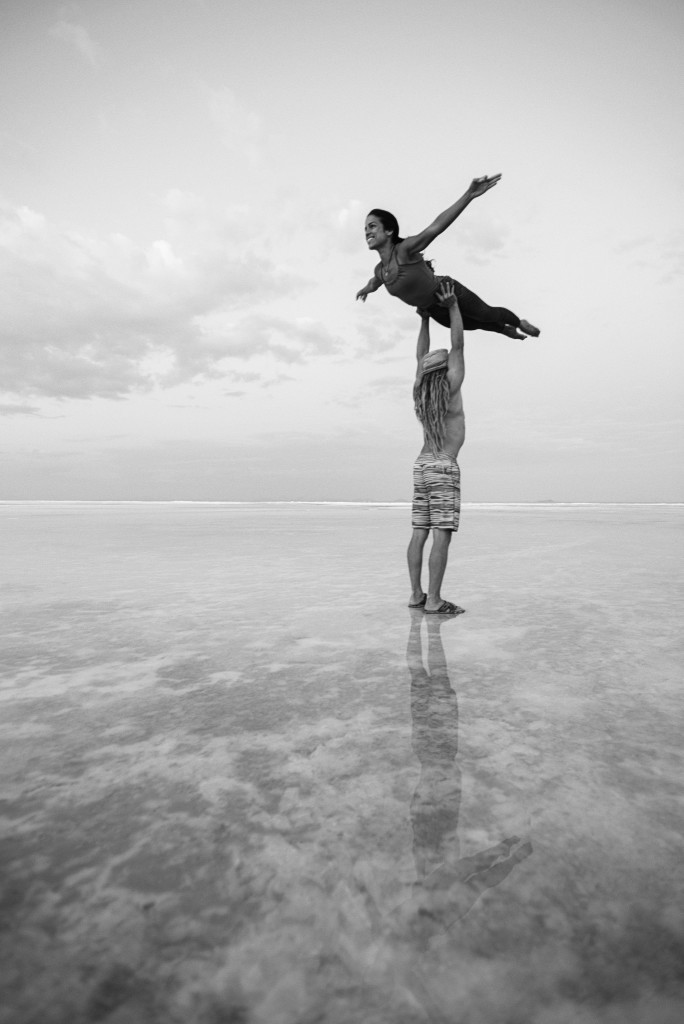 Pre-register to join Raquel and Sam's classes at the Family Yoga Festival on November 14th, Cyberport Podium, Hong Kong.
We will accept a maximum of 15 people per class, so it is essential to pre-register and pre-pay (classes are HKD290 per person) in advance.
9:30am – 11am | Fundamentals of Slackline Yoga
11:30am – 1pm | Slackro: Slacklining and AcroYoga
2:30pm – 4pm | Next Step in Slackline Yoga
4:30pm – 6pm | Slackro: Slacklining and AcroYoga