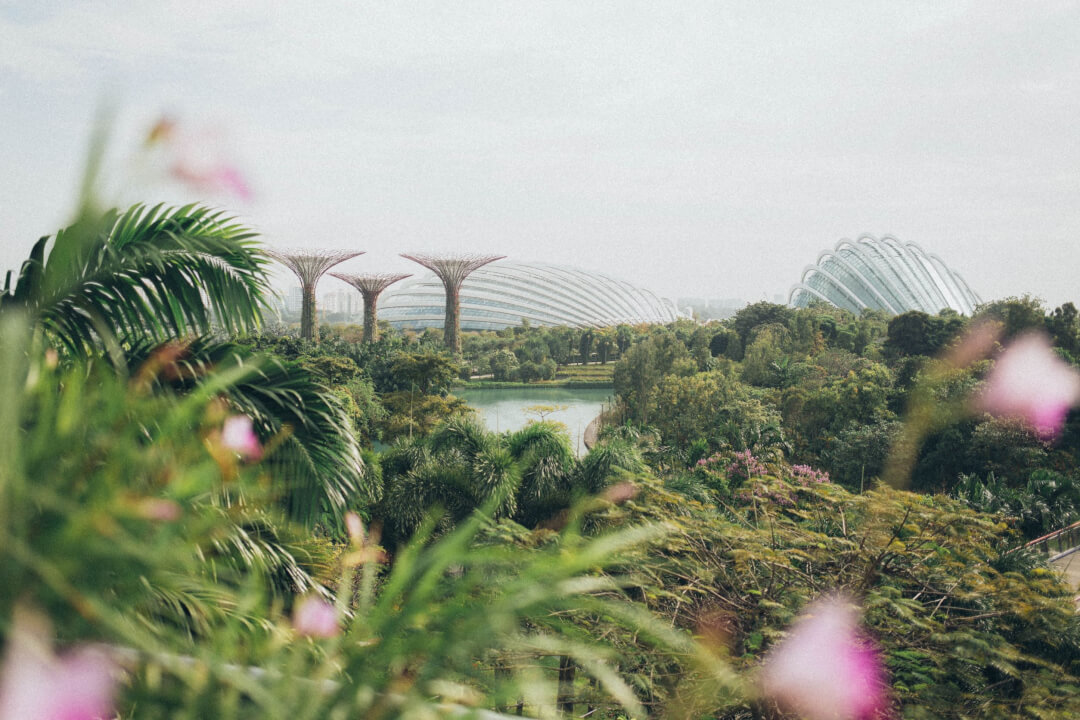 15 Jun

News: Flex Opens Singapore Classical Pilates Studio at COMO Shambhala Urban Escape

Three years in the making, Flex Studio is proud to announce its opening in Singapore in partnership with COMO Shambhala Urban Escape (CSUE)

Flex Studio HK is proud to announce its partnership with COMO Shambhala Urban Escape (CSUE) in Singapore, made official as of March 2022. Early this year, Flex Co-founder and Director Heather Thomas flew to the garden city to set up a dedicated Pilates space, overseeing the installment of classical equipment in CSUE's beautiful facilities.

"We are delighted to partner with this pioneering leader in the health and wellness space," says Heather. "COMO is an amazing organization, and I respect and admire the visionary founder, Mrs. Christina Ong, tremendously. She truly identified the wellness space long before others, out of passion and commitment." 

Heather is convinced the Classical Pilates system will be well received. "The Method gets results fast, and has an addictive quality, so the word will spread," she says. She foresees the Flex team being busy with opening the new studio – dealing with brick and mortar logistics, and toggling across regions – but welcomes the new challenge.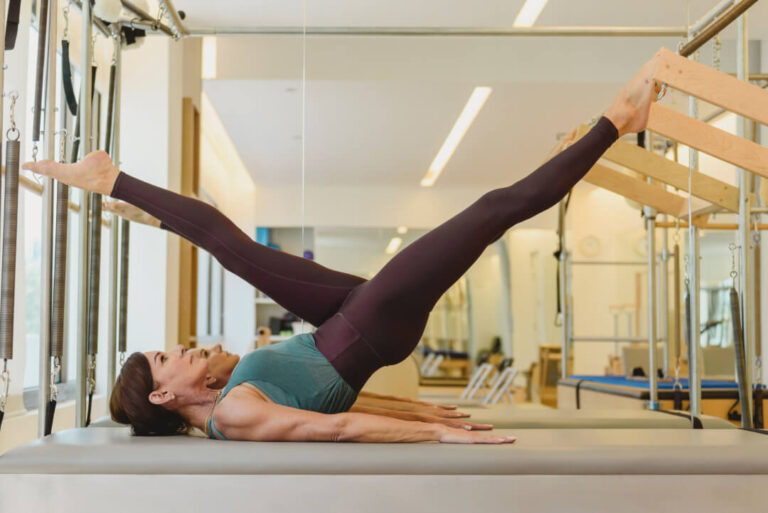 Building the Classical Pilates system in Singapore
Flex Studio has been interested in the Singapore market for the past three years; however, Covid sidelined the company's plans to expand. 
"I can say I've been courting COMO for many months now as I'm very tenacious when I identify what I feel will make a great fit," says Heather. "I knew I wanted to work with an established brand with a similar demographic to Flex. In fact, there is quite a big client crossover between Flex and COMO… several Flex clients have relocated to Singapore, whom I've seen at COMO." 
During the research phase, Flex and COMO found several contemporary studios in Singapore running their own teacher training programs, creating a wide variability in terms of quality and experience. There was only one other Classical Pilates studio, which didn't host teacher trainings. Clearly, there was a gap in the market that Flex was well-positioned to serve. 
"We feel the Singapore market is hungry for this upscale experience, which delivers results," says Heather. "Certainly we will need to educate the population about the benefits of the Classical system, much like we did in Hong Kong five years ago."
Standardizing the Pilates system from New York and London to Asia
"The world is opening up again, and Singaporeans are avid travelers with a sophistication and desire for premium brands and experiences," says Heather. "The city's growing wellness space demands a high level of education around quality training with globally recognized standards." The result being that when Singapore clients travel to London, New York, or Paris, they will feel right at home in any Classical Pilates studio around the world. 
With an educated and sophisticated consumer base, Singapore was identified as an ideal market for Classical Pilates. Like the Hong Kong clientele, Singaporeans are well-traveled and demand the best in class. However, to date Singapore's Pilates market has been fragmented, and it was only fitting that Flex should bring the gold standard of Classical Pilates training to the unique market in terms of both client tuition and teacher training.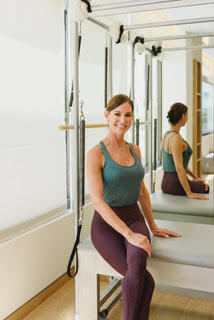 Singapore's first Classical Pilates Teacher Training facility
Heather believes that getting the Classical Pilates teacher training up and running in Singapore will be critical. "There just aren't enough classically trained instructors for us to hire," she says. Flex plans to grow the programme and awareness step by step to re-create the model established in Hong Kong.
The key opportunity is first to market with Classical Pilates Teacher Training offered in conjunction with Real Pilates New York. As Singapore hasn't had classical teacher training for over ten years, it's time to groom another generation of fully equipped instructors.
"Getting that next generation of instructors up and running as soon as possible is a critical factor," says Heather.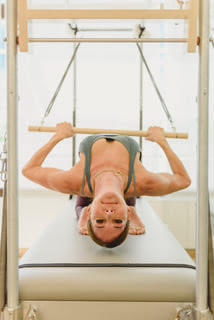 Taking Flex from strength to strength 
With partner synergy such as COMO to drive the local market, Flex looks forward to building the same "third space" quality in Singapore. The aim is to grow the Singapore studio to get the best of what Flex has cultivated in HK – a community of like-minded wellness-seekers who thrive on time spent together at the studio.
"Flex will always be Flex, no matter the geography," says Heather. "We want clients to feel welcome and familiar in both locations." The vision is to have Flex Mentors and visiting Educators guest teach across both countries, offer the same high-end services with consistent caliber of instruction, and establish both locations as hubs for Classical Pilates across the region.
"We look forward to cross-pollinating a stronger Mentor-Apprentice system with more resources for those interested in learning this amazing discipline," says Heather. "Having an established foothold in both markets can only take Flex from strength to strength."
Watch this space for more on Flex Classical Pilates in Singapore. For more information, visit https://comoshambhala.com/pilates