09 Oct

Why Does This Very Fit Guy Recommend Hanging Upside Down?

He's not a vampire. Nor a bat. In fact, Tamar Begum is a super fit former gymnast who has transformed into the city's most expertly trained teacher of AntiGravity® workouts. And now, he's having a great time at Flex.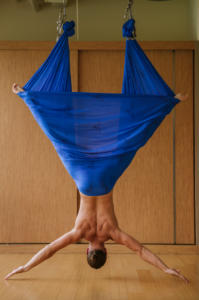 He comes with a bit of a pedigree. Tamer's uncle is Christopher Harrison, the talented founder and global phenomena of this licensed aerial workout, so he's been hanging around the concept for some time, pardon the pun. You can read all about Christopher's jaw dropping shows and celebrity-heavy performances here (https://antigravityfitness.com/about).
But before you slip into that silky hammock and finally forge your way to rock hard abs, we thought you might want to know more about our latest recruit.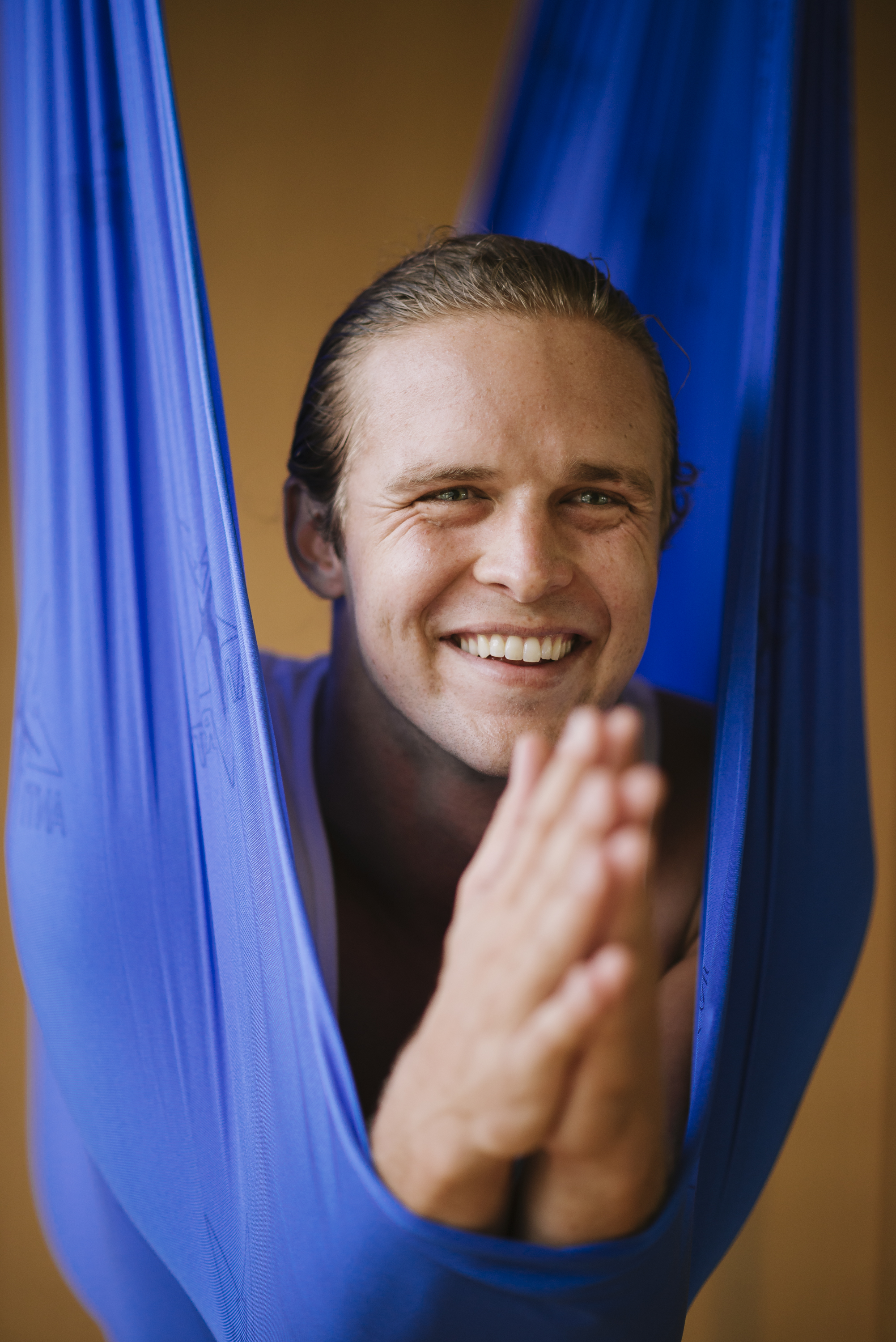 Flex staff grilled him a little bit last week:
FS:       So, Tamer. Why AntiGravity?
TB:      I was a gymnast and had practiced yoga for about 10 years and – having the honor of being Christopher Harrison's nephew – I found out about AntiGravity when he released it in 2007. It really shifted my focus; it's incredibly accessible for anyone sincerely interested in the pursuit of great health.
FS:       What brings you to Hong Kong?
TB:      It was 2012. I was living in New York City and despite having a great job as a studio manager, I had this vision of living in a beautiful tropical city. (I then) got a call from our developers in The Philippines and while I was there, decided to visit a friend in Kong. Three to four weeks later, I had the idea to set up the AntiGravity program in Hong Kong. It was the city where it felt like home upon arrival.
FS:       What did you eat for breakfast today?
TB:      I had the Academics Breakfast at Coffee Academics in Repulse Bay. It's Bacon, salad and eggs and on top of that, I get my Bullet Proof coffee, which is coffee with one tablespoon of butter and coconut oil. It's fat for fuel. I mix this with intermittent fasting from about 7-8pm and don't eat for 14-16 hours. That kicks me into ketosis (when the body does not have enough glucose for energy, it burns stored fats instead). It really focuses me and gives me enough energy so I don't get that mid-afternoon coffee craving.
FS:       What's your favourite Hong Kong day out?
TB:      What makes Hong Kong so special is that it's not only a big city, but – what you don't read about – is the nature. My favourite day out is to go for a hike, enjoy the tropical nature of waterfalls and jungle and end up at the beach.
FS:       Morning person, or night owl?
TB:      Morning person. I wasn't, until I moved to Hong Kong.
FS:       Dogs or cats?
TB:      Dogs. We have two dogs, two cats and a turtle. But sometimes, the cats get me a little stuffed up.
FS:       Wine or beer? (or juice?)
TB:      I'm now in a sober phase. BUT, it was beer. I realised I was gaining weight and losing my drive and ambition, so now, I have my large bottle of San Pellegrino. I work in the health industry, so I need to walk the talk!
FS:       How can AntiGravity help Hong Kong's countless desk jockeys?
TB:      It is simply the most beneficial way to decompress the spine. You're upside down without any strain on your back or neck. And then there's the hip flexor release…it's like the benefits of a massage in 30 seconds. If you sit down in a chair all day, you'll have a lot of compression and that damages our posture. Sometimes, all people need is a decompression session to sort it out. Occasionally, people get emotional. Not out of fear, but because they're doing something they didn't think they could do. Plus, it's like a cocoon. People feel safe and trusting. It's kind of a nurturing space.
FS:       What's your favourite AntiGravity pose and why?
TB:      The Spiderman! With great power comes great responsibility…
FS:       What inspires you?
TB:      Travel and music. I love seeing new places, cultures, experiencing new ways of life and getting a culture shock. I also go to Thailand every year, as I support a health care and education (there). My degree is in Public Health and Music and am also an aspiring DJ and guitarist/singer.
FS:       Who is your role model and why?
TB:      Right now, it's Tony Robbins (https://www.tonyrobbins.com). I went to one of his events (recently) and it changed my life. He talks you through challenges, takes you through past events and the network of people around him is so encouraging. It's one of my goals to get him upside down in a hammock!
Join Tamar on October 28 for a unique Suspension Fitness AIRbarre Workshop at our One Island South studio from 1pm-3pm. OR, his Antigravity Suspension Aerial Yoga and Restorative Workshop on October 29, 1pm-3pm, at our Central studio. Early bird price if you book before October 15 – HK$688 (regular price, HK$788). Click here to book.