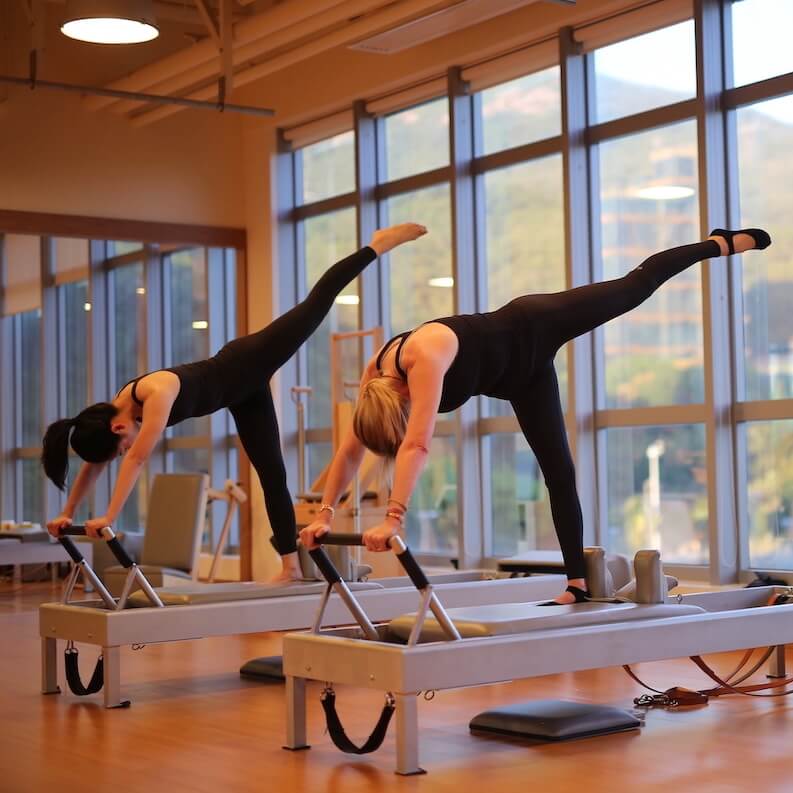 06 Apr

Everything You Need To Know About Reformer Group Quartets

This month Flex Studio Central officially launched Classical Reformer Group Quartets – here's everything you need to know about them! 

Get into the Zone with Your Classical Reformer Flow

First, let's hear from Flex Studio Director Heather Thomas on the reasoning behind the new four-in-a-group Classical Pilates classes.

A key benefit of Pilates is mind-body control, an awakening of the brain through unbroken focused concentration during the workout. Most clients experience a flow state of being "in the zone" when practicing Pilates; time and distractions melt away as full attention is given to every aspect of the body's performance.  

This flow state was first identified by Hungarian-American psychologist Mihály Csíkszentmihályi in 1975 as being fully immersed in a feeling of energized focus, full involvement, and enjoyment in the process of the activity. In essence, flow is characterized by the complete absorption in what one does, and a resulting transformation in one's sense of time.

As clients memorize each Reformer sequence, they can fully absorb the nuances of each movement, rather than being consumed with choreography, which can be distracting.  Each exercise is meant to flow at the pace of a heartbeat, with transitions keeping the mind and body fully immersed for a full 55-minute session. 

Jumping on the Reformer and moving through a complete sequence is like playing a piece of music non-stop… one note flows into the next. Our new Reformer Quartets are structured to teach clients sequences by level, so they "feel the flow," and leave practice  refreshed and mentally alert after the session.

"When you learn to control your body, you learn to control your life." — Joseph Pilates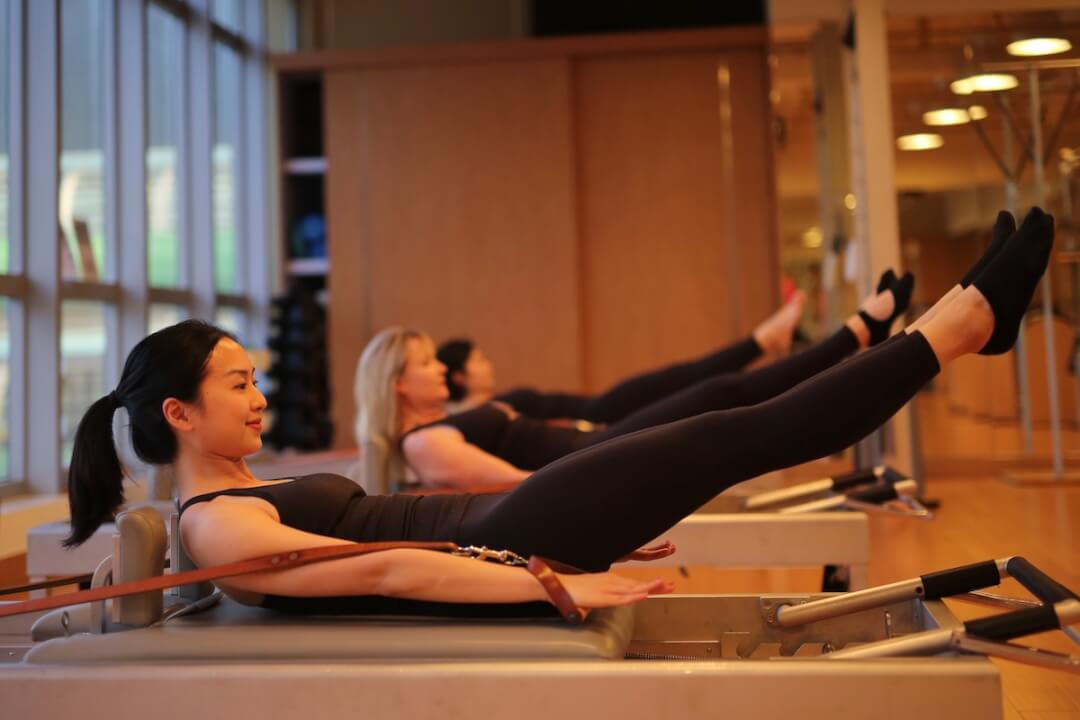 Reformer Quartets at Flex Studio Central from 1st April 2021 
This April, Flex Studio launches the long awaited Reformer Quartets in its Central location on Wyndham Street. Classical Pilates Quartets offer personalized attention in small group settings, which teach the Pilates method according to Classical Pilates sequencing on the Reformer. 
Whether you've been attending our dynamic Allegro classes, or actively participate in Trios or Privates, these Quartets are for YOU! Fully immerse yourself in a Reformer FLOW, to both refine your current practice and properly learn Classical sequencing. Experience amazing physical benefits and insights, as well as sharp mental focus, in these targeted sessions. Learn the Classical sequence to master your body and mind.
The Reformer Group Quartets are organized in a progression of four levels of difficulty from Beginner to Intermediate II: 
Beginner
Master the Beginner level sequence on the Reformer to flow seamlessly between exercises,  establish better alignment, flexibility and ultimately, FLOW.  Learning the sequence is a critical part of Pilates, so even very fit practitioners benefit from this level. Go deeper into your body and learn to connect one movement to the other. Introductory Mat work for the abs will also be introduced.
Intermediate I
 For those who have regularly Practiced Pilates and have a basic foundation in Reformer flow.   These sessions move practitioners past the beginner Reformer workout into more complex movement integration and faster flow, transitions and deep stretches. Practitioners should be fully versed in the Beginner Reformer sequence and expect to systematically layer in Intermediate I exercises.
Intermediate I/II
Suitable for practitioners comfortable in a fast paced reformer flow, ready to take their practice to the next level. Flow at the pace of a heartbeat through Int I exercises, whilst learning an integration of more advanced Intermediate II exercises. An excellent choice for those regularly participating in Privates and Trios who want to add Reformer Flow practice drills into their daily routine.
Intermediate II
For confident practitioners fluently versed in the deep vibes of a fully comprehensive Reformer flow. A moving meditation through The System; challenge your strength, flexibility, stamina and concentration in this fast-paced session. The perfect symphony of mind and body as one.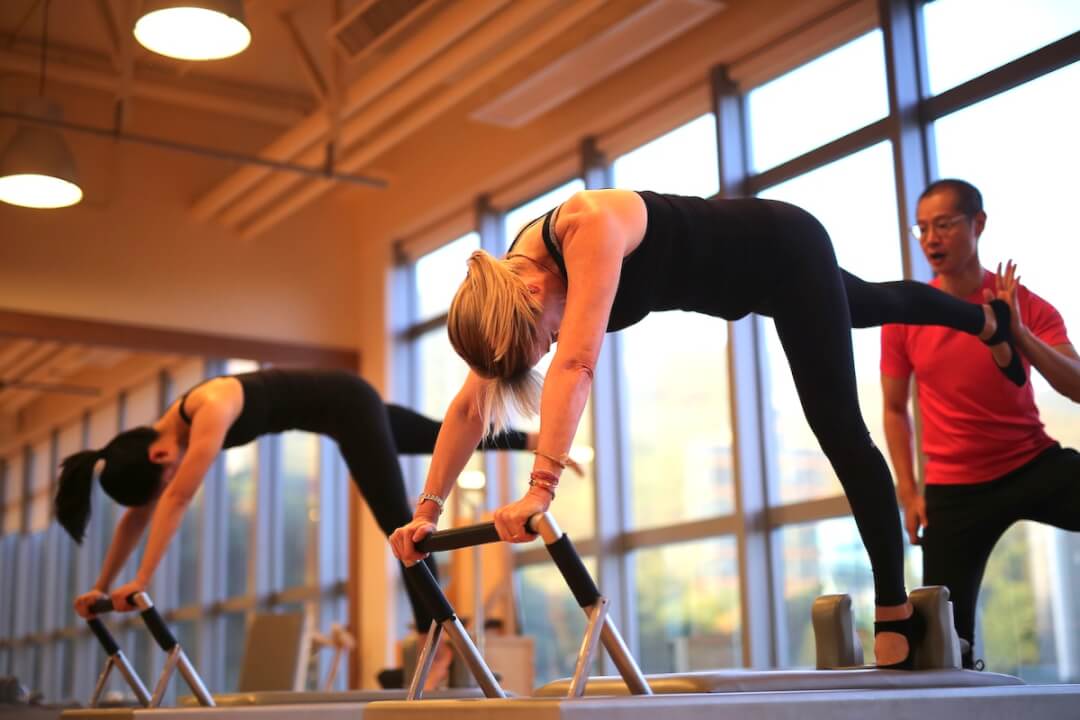 Basic/Beginner Reformer Quartet Order of Exercises
Mount
Footwork I, II, III, V
The Hundred
Frogs/Circles
Stomach Massage: 
Round
Hands Back
Reach
Twist
*
Short Box Series:
Round
Flat
Side to Side
Twist Reach*
Tree*
Elephant
Knee Stretches:
Round
Arched
Off*
Running
Pelvic Lift
*
add for Beginner once Basic is mastered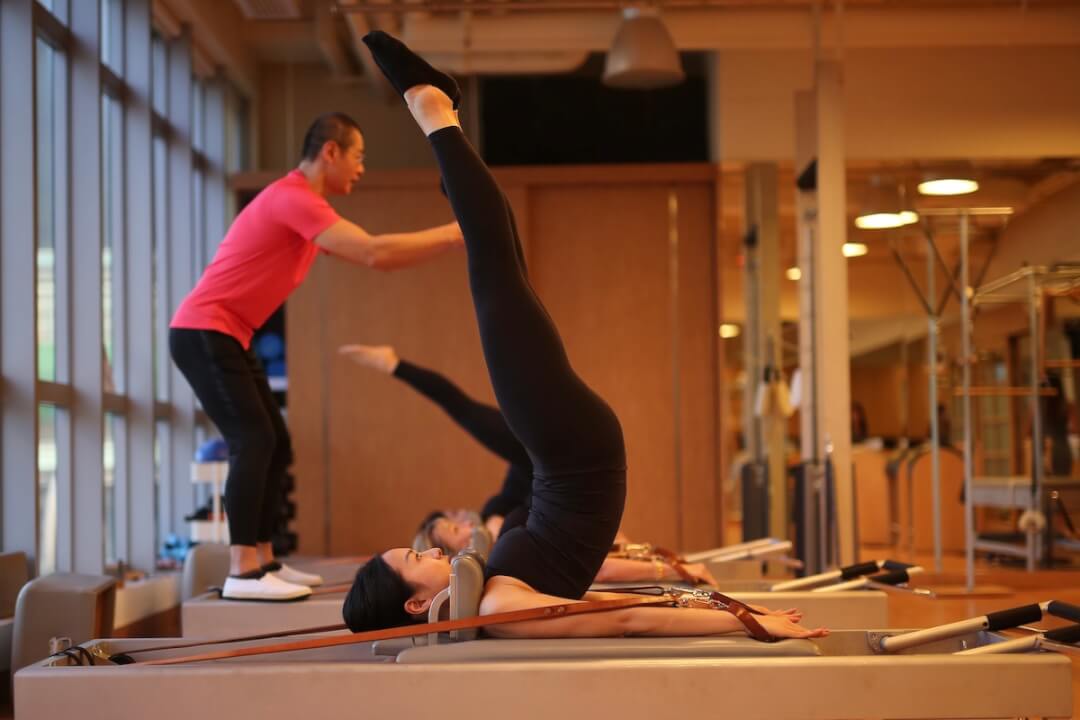 Book your next Classical Pilates Reformer Group Class! Click here for the schedule. Use the code 'FIRST50' for 50% off your first session at Flex Studio!