26 Apr

Chocoholics Wanted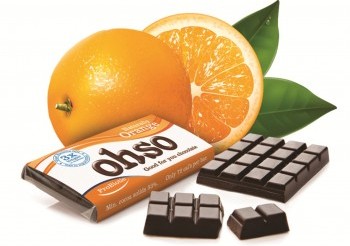 Who doesn't love a bit of chocolate? Who wants chocolate that's low in calories and is super good for you? Yes it's true.  Ohso Chocolate has already proved hugely popular in the UK and now, it's in Hong Kong, sold at Flex and giving everyone who tries it a pleasant surprise at how delicious this Belgian chocolate treat really is.
The reason why it's so healthy is not just to do with its low calorific content (just 72 calories per bar), but mostly to do with the fact that it has almost 1 billion good-for-your-tum probiotics, is gluten and wheat-free and contains no added dairy.
Ohso comes courtesy of super successful Branding professional Andrew Marten. He had suffered from stomach problems for some time and was looking for a solution. By chance, he got talking with a friend who had worked in the chocolate industry and was looking at the idea of probiotic chocolate. That was all it took for Marten to embark on a personal passion. He set about creating a product could was proven to give the all-important gut bacteria on a daily basis, without the dairy overload that can upset some people's stomachs.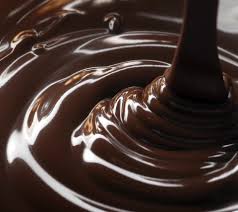 Furthermore, Marten has said the acid in milky probiotic drinks can greatly reduce the level of the good bacteria. With Ohso, the bacteria is stabilized within the chocolate, ensuring maximum amounts of the healthy stuff.  Marten says they did a lot of independent testing with the University of Ghent in Belgium, the leading food technology institute in Europe. The institute independently verified that if you take the same amount of product in a dairy drink and an Ohso bar, the bar has a three-to-four times more effective delivery.  "Each individually wrapped bar is designed to provide consumers with the optimum daily amount of probiotic to help support their digestive health, restoring the bacterial flora of good bacteria in the gut to help improve immunity and overall health and wellbeing," says Marten.
Ohso has garnered loads of positive press in the UK and is sure to have a fan base here in Hong Kong. It comes in plain and orange flavors – for now – and there are 7 bars in a box, that is, one for each day of the week to ensure you get your daily dose of good bacteria.  "Our 13.5g bar is great for portion control… but don't worry, if temptation gets the better of you eating more than one bar is fine," says Ohso.  "Children will love it too, and like you, they will be enjoying a healthy and delicious treat."