23 Aug

Boost your Child's Brain Power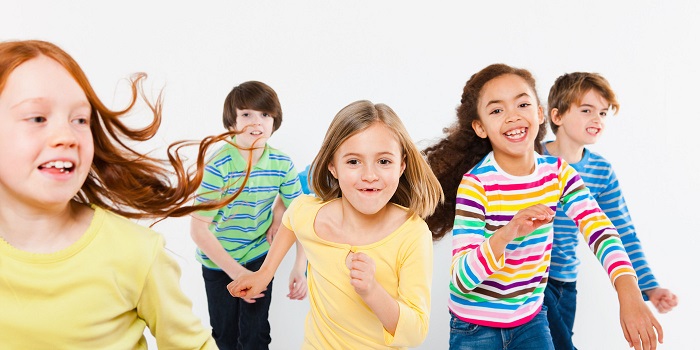 It's back to school time! Back to slouching over books, over desks and computers, studying after hours, eyes glazed from the glare of a screen.
But will all that brain work alone be enough to unleash our kids' full potential? What if giving them a chance to also be kids and run around, stretch, jump or dance or just let off steam, is the key to giving them the best shot at academic success?
Now, we can stop guessing this is a good idea, because, just this August, it was again scientifically confirmed that exercise doesn't only enhance memory and allow children to be more attentive (other researchers have also reported similar findings for decades now), it also actually increases the brain's grey matter, especially if your child is regularly active before they hit their teen years.
"Our work suggests that aerobically fit and physically fit children have improved brain health and superior cognitive [thinking] skills than their less-fit peers," says Laura Chaddock-Heyman, a researcher at the University of Illinois in the US, who released the findings from a study just this August. "Hopefully, these findings will reinforce the importance of aerobic fitness during development and lead to additional physical activity opportunities in and out of the school environment."
Two other recent studies found that fit kids are also more likely to have better language skills and to do better on standardized tests for math and reading. All work and no play makes kids dull and dopey? Well, maybe not quite. But, if you want your tween or teen to tap into their full potential – while also enjoying activities that give them a physical, emotional and mental boost, all in one go – then regularly attending group exercise sessions is the solution.
For many kids, however, we know that motivation is a problem. They either don't enjoy the competitiveness of school sports or find the atmosphere in a class such as yoga – organized, for example, by the school in a side corner of science lab – may not have the 'wow' factor that drives them to stay with it.
Flex co-director Heather Thomas Shalabi has heard this first-hand. Many kids who have come to sessions of yoga, Pilates or Zumba (Latin dance) at Flex say they prefer to undertake groups sessions off campus, away from the books, friends yelling down the hallways, the smell of gym shoes.
"Group exercise in a studio environment that is not at the school allows a child to have something that is a real haven, just for them," says Heather. "When we had a group of school kids come into the studio once for a yoga try out, they all commented to me afterwards about how much more they enjoyed the class compared to ones they'd tried at school, primarily because of the calm environment, the view, the music, the modern interiors and props, such as blocks and blankets. They really take to the professional ambience.
"They don't get that kind of thing in the school gym or at home. At the studio, it's out of that normal, every-day classroom environment, so they tend to put their best foot forward. It is something they have chosen to do instead of being just another compulsory PE class."
Watch these interviews of young Pilates students, filmed at the Pilates Method Alliance conference in 2013
Furthermore, Heather stresses the importance of training with professionals who have specific knowledge in a discipline such as yoga and Pilates, rather than a PE teacher, dealing with methods they aren't necessarily deeply trained in.  "Doing such exercises correctly from the start is key to ensuring consistent results," and avoiding injury, says Heather.
She adds that Pilates is fast becoming "the new darling of kids' fitness programs", primarily because of its emphasis on intrinsic core and postural muscles, which can be very weak in desk-bound teens particularly. It's also seen as a perfect adjunct to those involved in competitive sports.
"Pilates – with its focus on core strength and stability – really gives kids important tools for life, primarily the inherent knowledge of how to stand, sit, walk and play sport better, hopefully avoiding back and neck problems, today and in the future," says Heather. "On top of this, they are getting the all-important physical exercise needed for better sleep and ultimately, better concentration at school."
In Hong Kong, Flex has long had one of Hong Kong's most comprehensive Teen and Kids' programs. Older children can choose from the highly popular Teen Yoga to the thrill factor of Flying Pilates and the fast-paced Tween Zumba. For kids, there are classes in yoga, Pilates and dance for children as young as two.
Autumn classes are open for pre-registration now.
Flex follows the teachings of the Pilates Method Alliance f4 Youth. Please click here for more information.